Hello and welcome back. I hope this blogpost today finds you well. It has been quite a busy few weeks here and finding time to create has been very challenging to say the least. But when I found the time this week I created this adorable layout featuring my cute little sister many moons ago. Such a cute photo, not very clear as I had to take a photo of a photo. The details of it are quite somewhat distorted but for me it was a no brainer. I had to use it.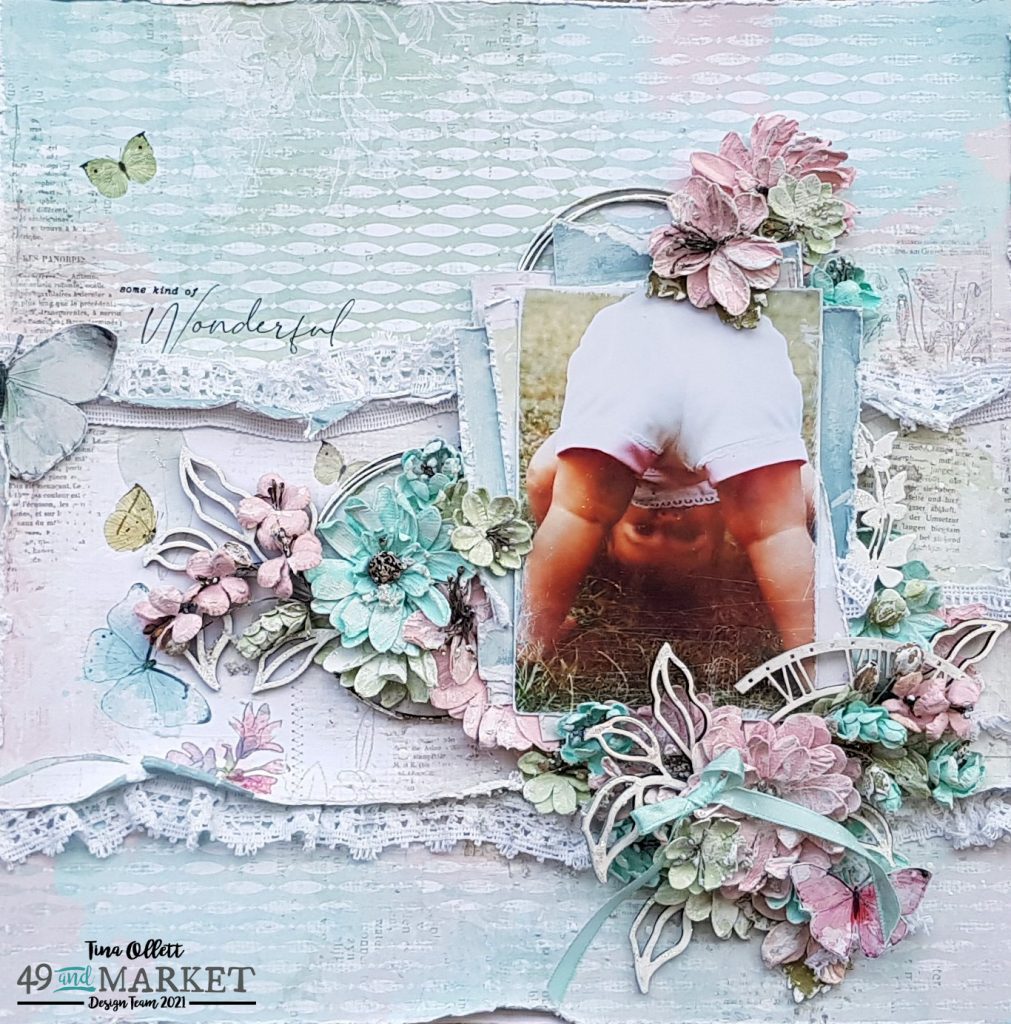 I have used the gorgeous paper "Paper 1" from the Collectors Edition of Vintage Artistry in Color for this project. I did some layering of the papers and lots of tearing and distressing. I made my focal piece, the photo, stand strong amongst all the floral clustering by adding layers of distressed papers in a random pattern behind the photo. I do this often as I find this the best way to keep the focus on the photo. White Lace trim was added amongst the midsection of the page. These pieces of trim were cut to fit and doubled up in sections to give the project more interest.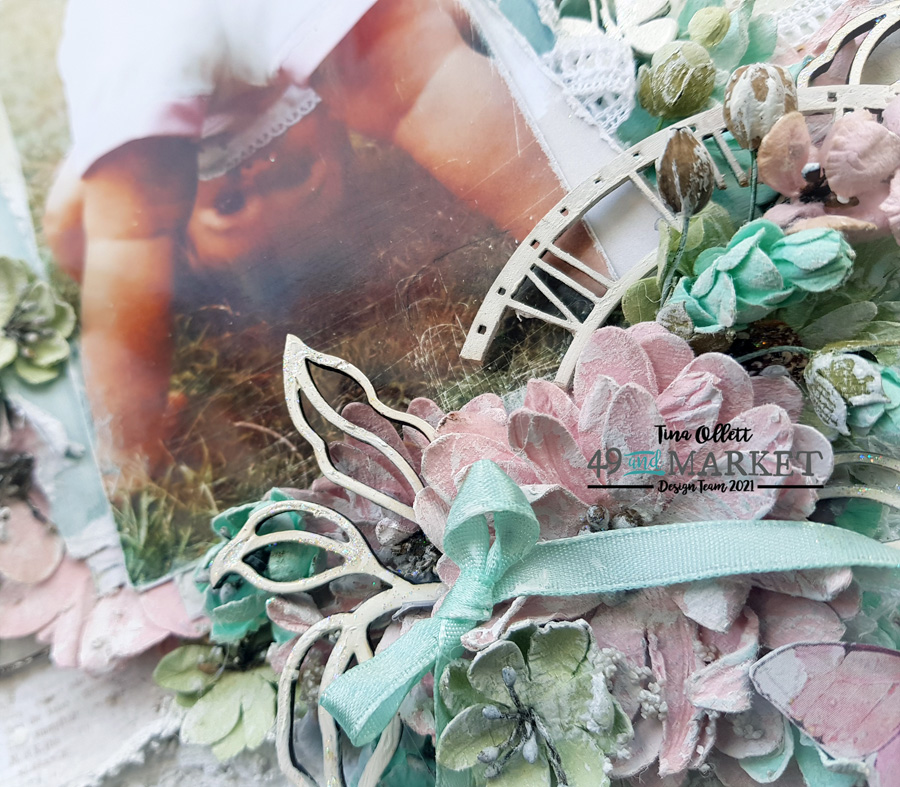 Over the background papers I added in a sheet of rub-ons from the Vintage Artistry Everyday Essential Rub-Ons collection. These are an amazing addition to any project. Very easy to use and I find if I want to keep my papers clean of media then this is where I will turn. They are just fabulous.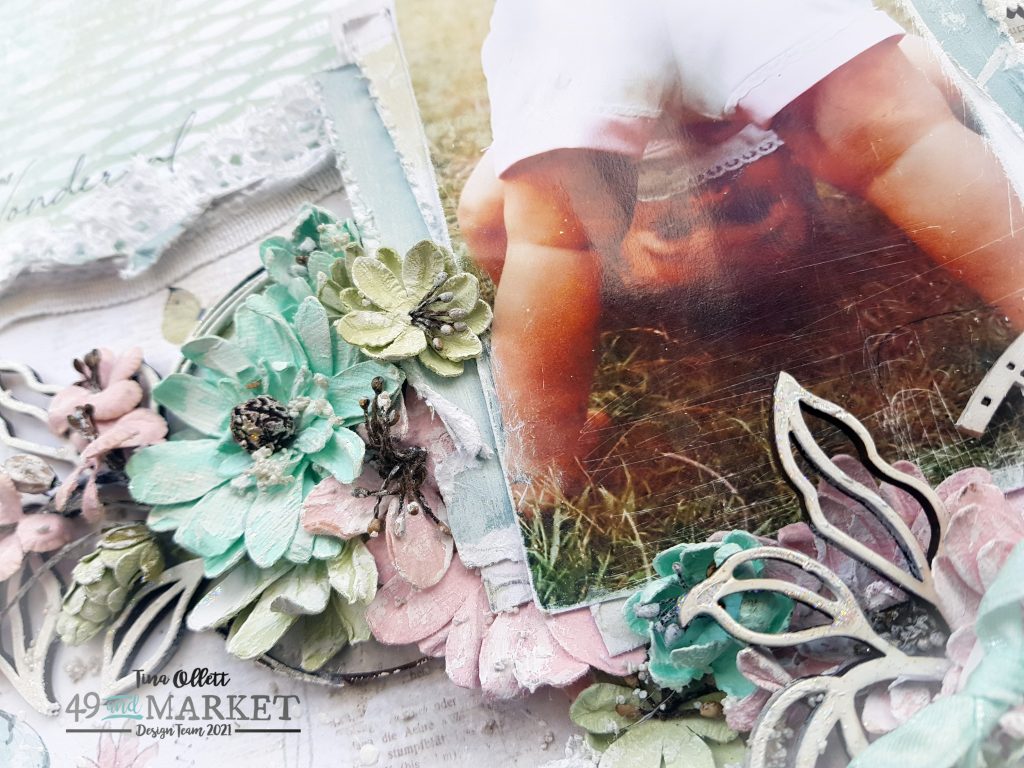 Okay so it is very clear that I love to use flowers for embellishing and I think that this project shows that clearly. For this I have used 3 complete packs of 49andmarket Garden Petals and Enchanted Petals. The colours of these flowers co-ordinated perfectly with my background papers. They were a match made in heaven. Lots of layers using the colours Sea Glass, Ballet Slipper and Mint were used. Amongst these layers some I have added in more interest using iCraft MDF Foliage and a small butterfly frame which was cut into 3 and placed around the floral clusters. All of these pieces were dressed in 13@rts white ink and then some Star Dust Stickles to make these sparkle. While I had the ink out I also added in some splatters over my project.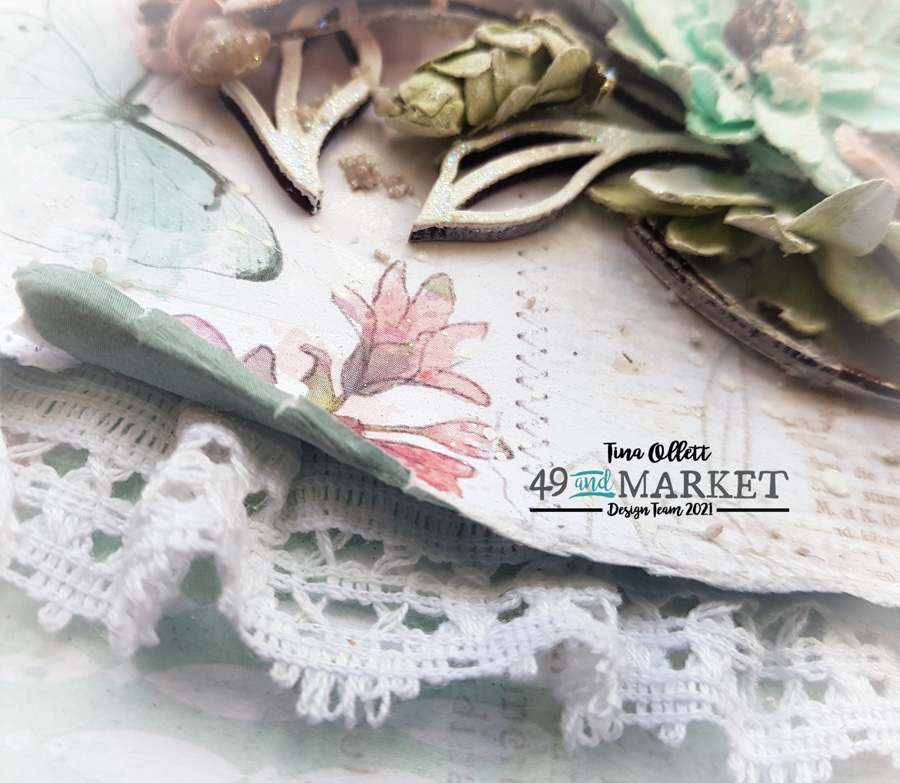 Finishing off my layout I added in some fussy cut butterflies from my leftover papers. Over these I added in a little of the Star Dust Stickles. Some 13@rts Fine Grit in white was also added in using gel medium to do this. And that was the finished project. I have listed below the products used from this layout today. You can find them below just keep scrolling.
Well that was all from me today. I hope this post inspires you to create something magical. Take care and happy crafting.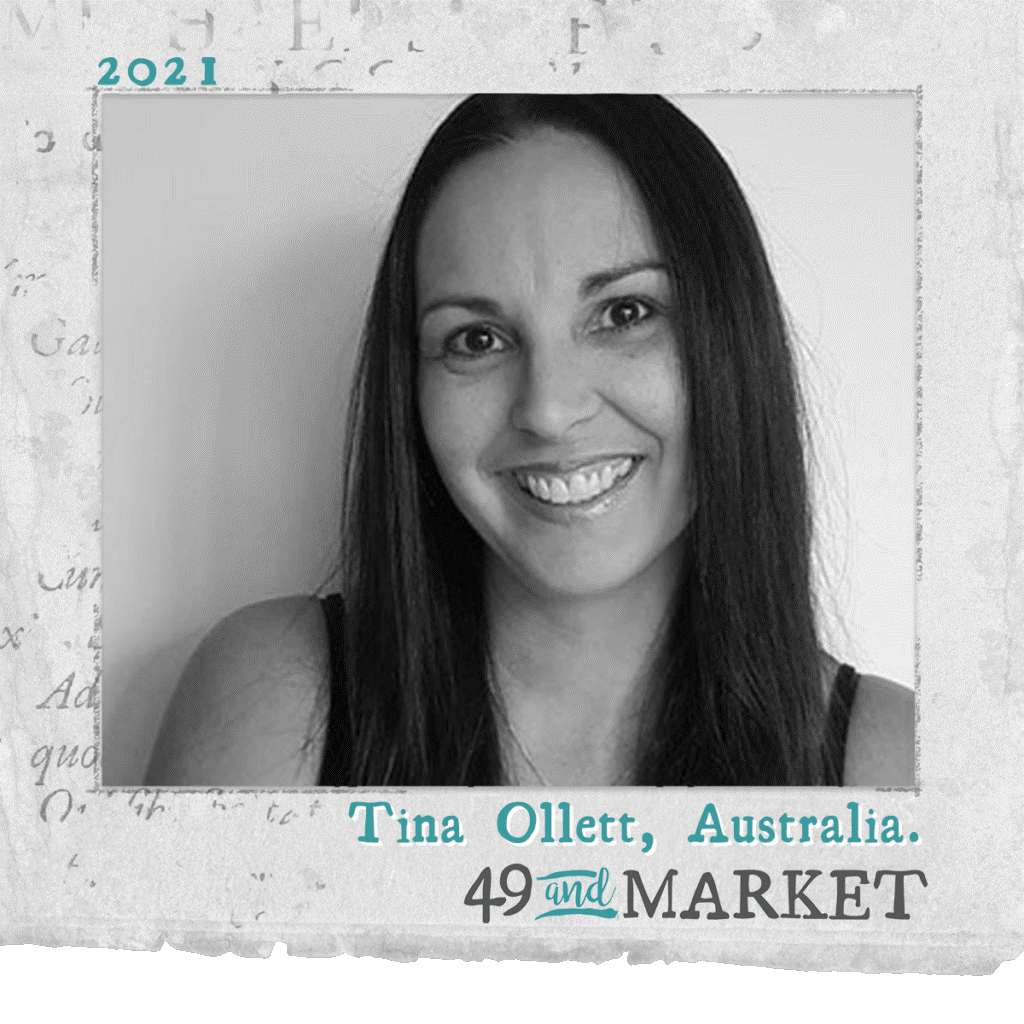 Tina x
Products Used
Vintage Artistry Collectors Volume 1 – Paper 5
Vintage Artistry in Color Collectors Edition – Paper 1
Vintage Artistry Essentials Rub On Transfers
Enchanted Petals – Ballet Slipper
13@rts Gel Medium
13@rts Clear and White Gesso
13@rts Fine Grit (White)
13@rts White Ink