Hello crafty friends.
Well today I have quite a post for you, because it is jammed pack full of goodness from each DT team I am currently on. I am so very blessed to be on so many of these wonderful teams and their products really must be used on a daily event for me!!
And for my project I have again used a photo from our wedding day, but this time around it is with my wonderful husband and our two eldest. As many of you well know, photographing children is never easy and I think these photos show exactly that. But I think it also makes them more natural and more real ! Because that is who we really are right !
"IV"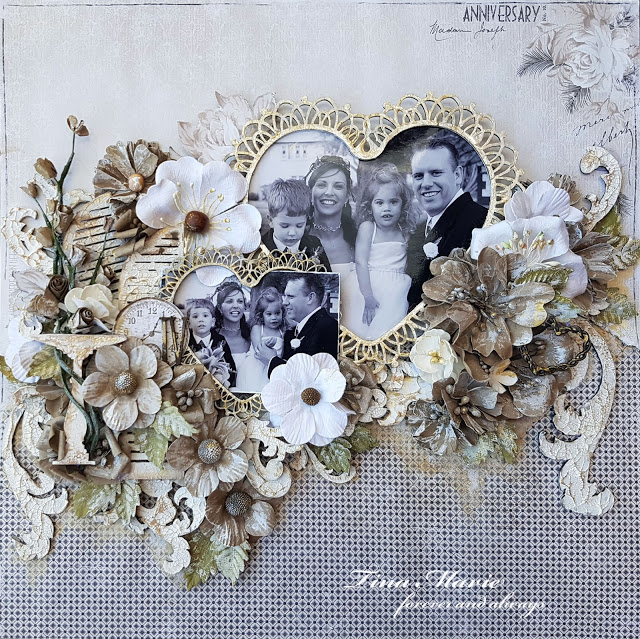 I decided to use two photos from the photo shoot, both where my son was obviously not concentrating on the camera. Just too cute I reckon !!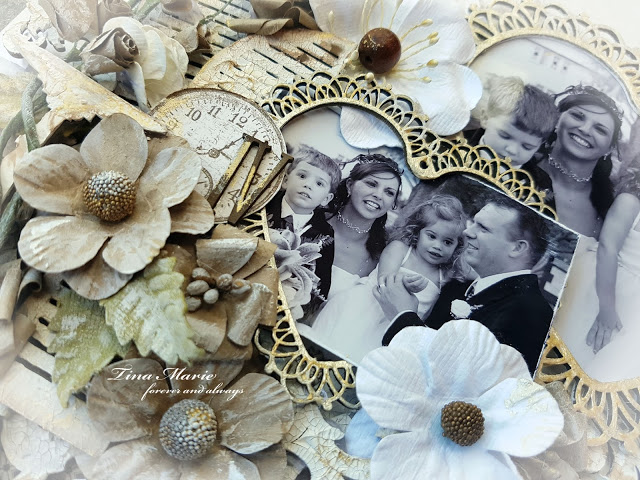 I have used the papers from Maja Designs "Celebration" collection called "Anniversary", a totally stunning piece I really couldn't go past using this, but I decided to also use the the bs of this piece as well as it is equally gorgeous. I tore my piece of Anniversary in half, turned the bottom over to make one page and then went to work embellishing my page.
I wanted to keep my layout stylish and a little elegant. And since our photos were taken out in the garden I also decided to add some garden elements to my layout. For example the Dusty Attic chipboard birdbath and old shabby window shutters and of course lots and lots of beautiful 49andMarket florals.
Above you can see the Dusty Attic chipboards that I used and the textures and colours which I have dressed my embellishments in. I wanted to keep the colours quite neutral and soft.
I also cut a clock from the Maja Designs Vintage Summer collection and added it to my layout atop of the smaller Dusty Attic Lacey Heart photo frame and I added the Roman Numerals "IV" for the 4 of us. Thought it was quite fitting for my layout.
And to keep with the elegance of the page I have coloured some of my chipboards and flowers and leaves with a gold in the colour of Miner Miner from Shimmerz Paints. It is a stunning way to highlight pieces on a layout. I have also added in some cutouts of the flowers from a second piece of Maja Designs "Anniversary" and tucked them in and around the flowers clusters.
You can never have too many flowers I think.
So because I decided to go with earthy colours I have kept my chipboards quite simple. The Baroque Large Frame was used along with the corner Baroques to create a border line working diagonally up my layout.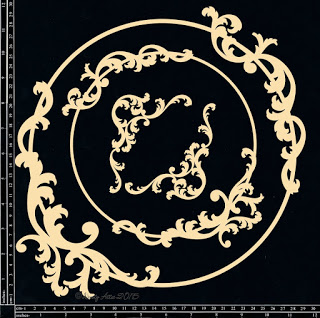 Baroque Circle Frame Set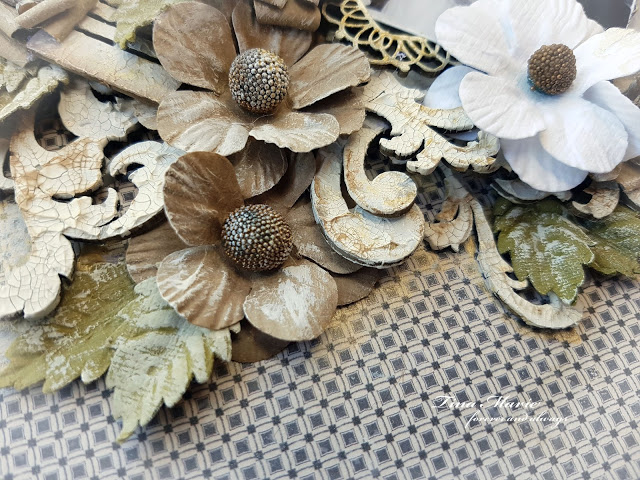 And from another view !! Love the b side of this totally gorgeous paper!!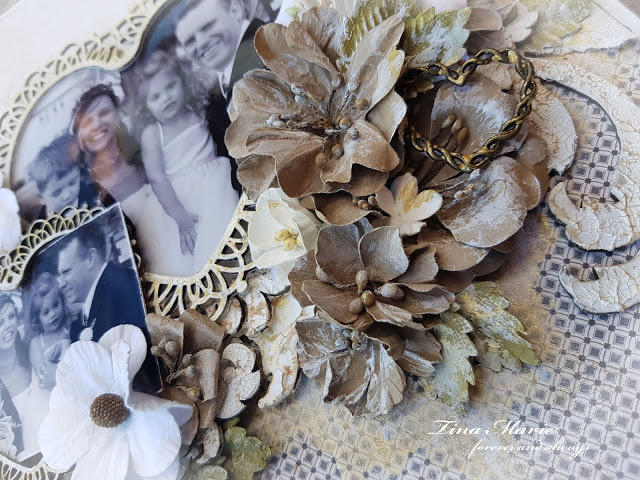 Above you can see that I have coloured around my clusters with the shimmery beautiful Inklingz…… love the creaminess of these colours ( Miner Miner and Twinkle Twinkle) perfect way to keep with the elegance of a layout is to use some shimmer. You can find these colours
here : http://www.shimmerzpaints.com/store.php.
The window shutters were dressed to create a worn shabby look.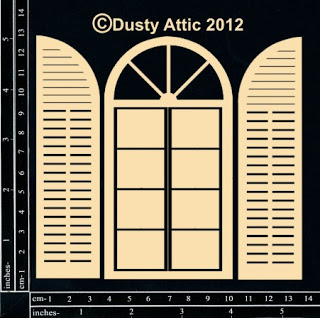 Windows and Shutters Small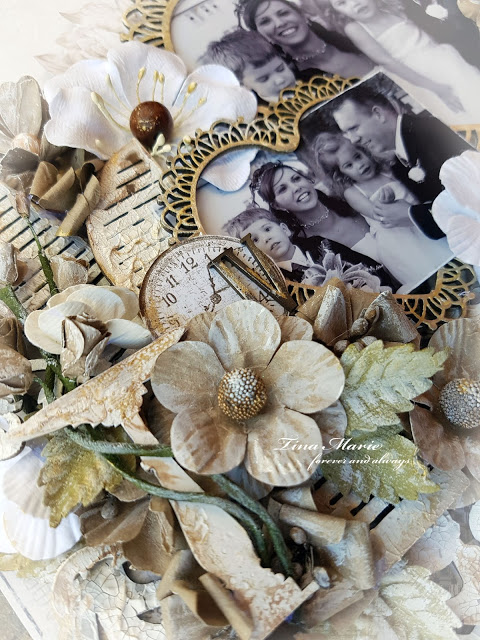 And above here you can see the Lacey Heart Frames were dressed in the Inklingz Miner Miner. Absolutely stunning results on chipboards. Really highlights to photos and makes them pop.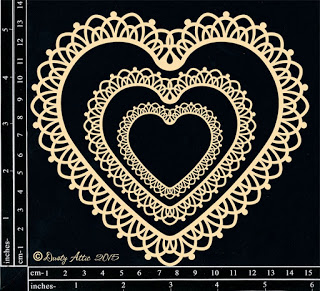 Lacey Heart Frames
The birdbath as you see above was used in my left hand cluster wrapped up with the vines and sitting atop of the window shutters. I love my birdbaths they are just adorable!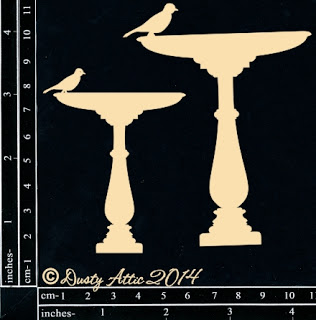 Birdbath 2 pack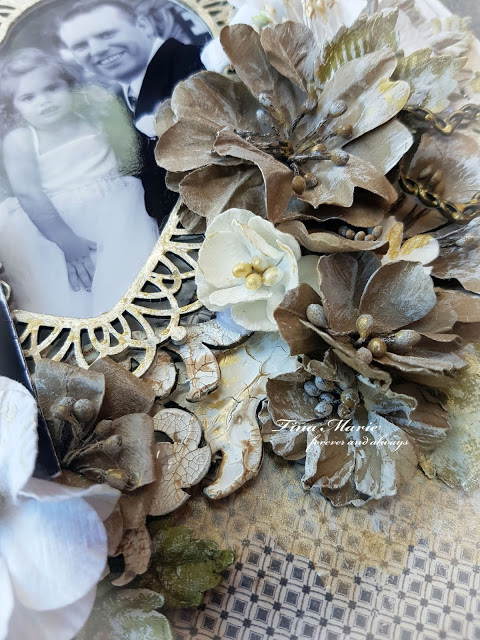 And my last piece of yummy Dusty was the Roman Number IV. I have used this for the title to my project being that there are 4 of us in the photo. This is fast becoming another favourite chipboard piece for me. They are just big enough to highlight and area of a cluster.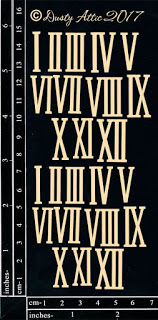 Roman Numerals And then there were the flowers……..49andMarket of course !
Well I think you will agree that I tend to love my flowers as much as I do my chipboard. They just go hand in hand. And so I used a few or okay a lot of 49andMarkets gorgeous blooms from a few different collections. I stayed with the earthy colours and added in some leaves, vines and also some fussy cut elements from the Celebration collection.
The flowers are as listed below: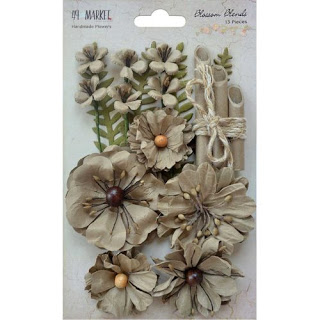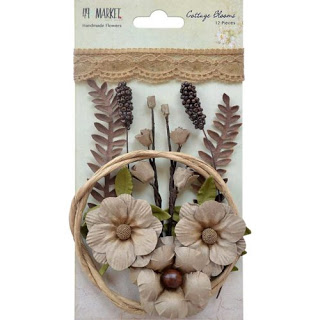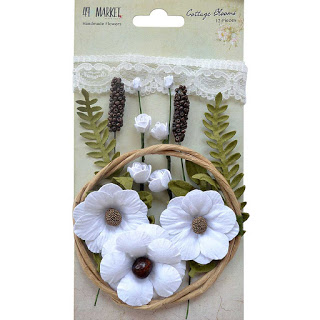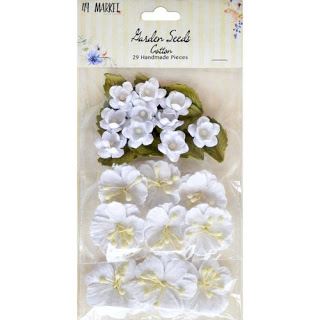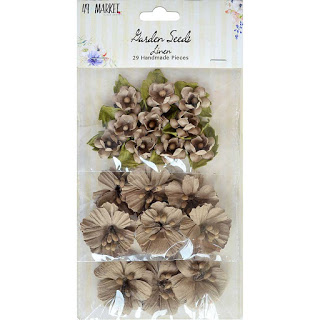 Well that is all from me today. I hope you have enjoyed my project and all the Dusty Chipboards that I have used today can be found HERE. And don't forget that you still have time to enter this month's beautiful Dusty Attic moodboard with the chance to win one of 2 $50 vouchers for Dusty Attic!!
Until next time take care and happy scrapping.
Teen xo