Welcome back ! As I promised yesterday I would return with another project using "Captured Adventure".
This is"Trust your heart"……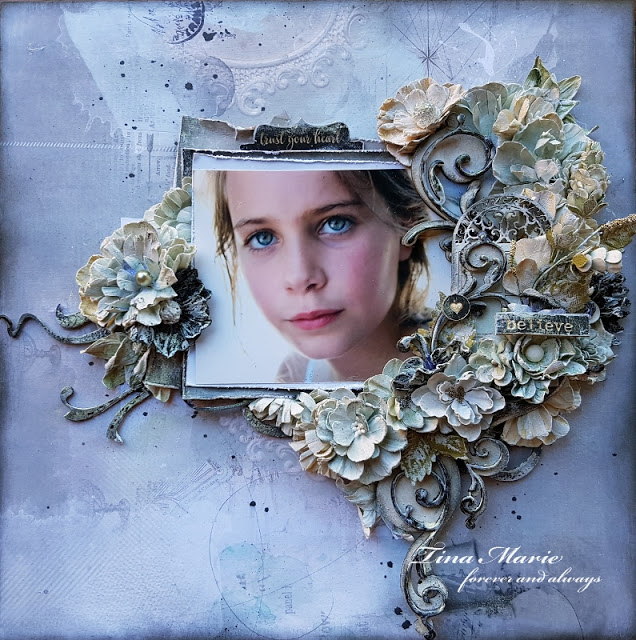 I have used a favourite photo of my youngest daughter taken a little while ago. Not the clearest of images but I love this photo ! Her eyes tell the story……. and that is what I used to create this layout with, is the colour of her gorgeous eyes. And as I previously mentioned I have used Captured Adventures. If you have not yet put this collection into your stash you really should. It is an absolutely stunning collection. I can see many projects made by me with this.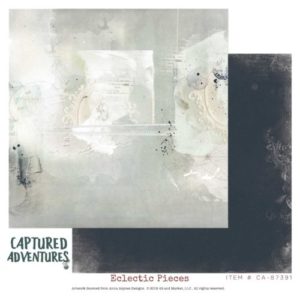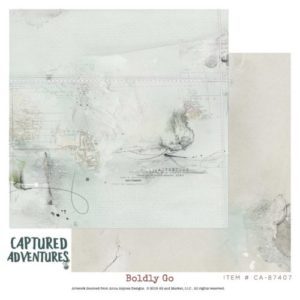 So as you can see above I have only used two sheets from the collection today. The base sheet Eclectic Pieces is the favourite piece for me from this collection…… front and back. It is so hard to decided to use. Well I used one yesterday so I guess the other side today…….
And you will find when you get these in your hot little hands that there really is no need to go crazy with media as the designs on these pieces are just amazing. I basically followed the design and went from there. I have turned this first piece on its side to start with. Did some tearing and matting for my photo with Boldy Go and runner up for my next favourite paper!!! I did a little layering with papers and of course I added in some Dusty Attic chipboards to help with the layering process.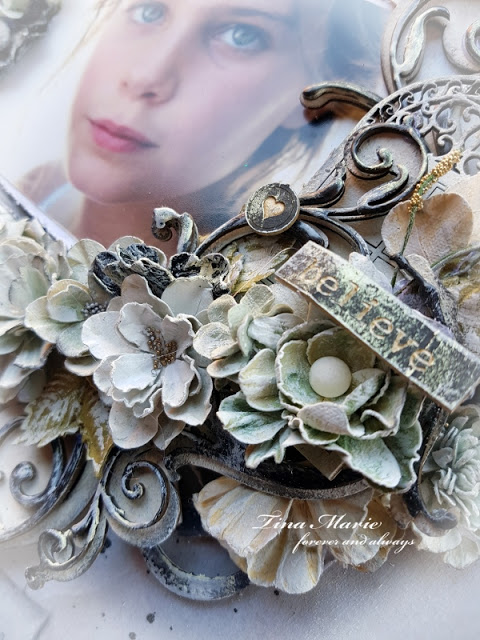 Above here you can see the layering that I have done in this clustered corner. I have used lots n lots n lots of my favourite flowers from 49andMarket in Vintage Sage and Yellows. I have also coloured two flowers from the Botanical Blends collectin in bottle green. It is such and easy colour to change up to black with a little spray.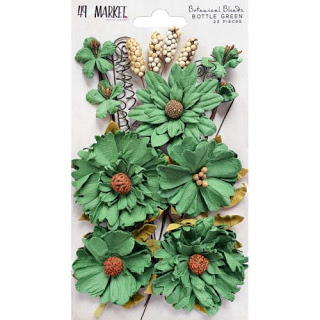 And I have also added in lots of these beauties……….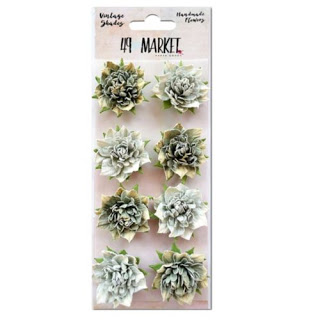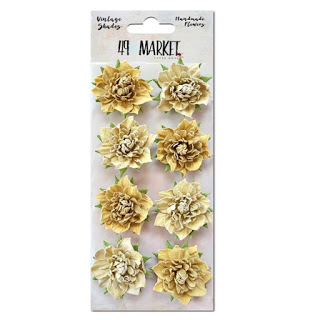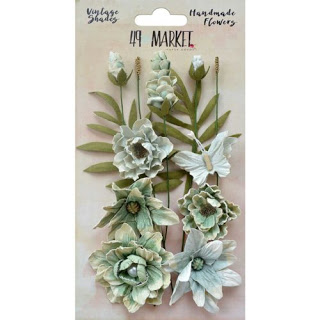 The sage matches these papers perfectly !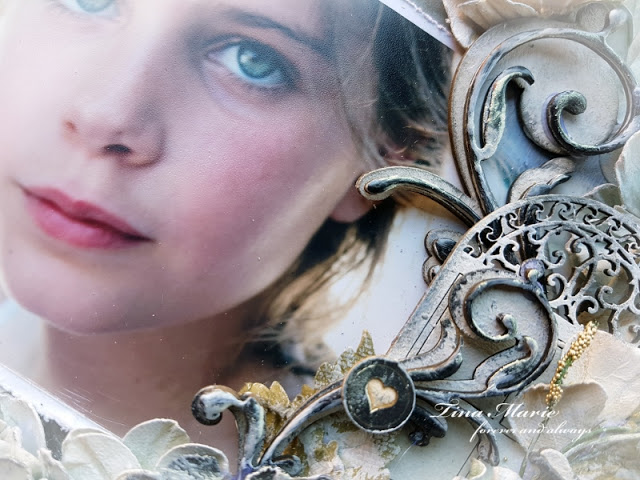 And from another view. Here you can see the Dusty Attic Decorative Frame that has been dressed in black and the bottom layer in Antique White with a smiggen of Black Distress Ink.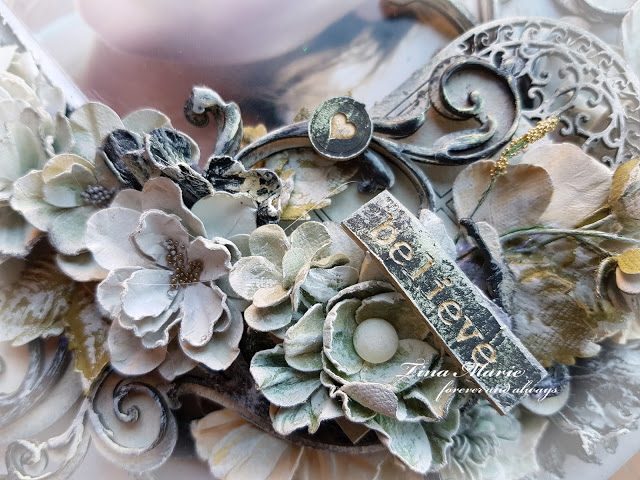 More of a view of the flower cluster and chipboards……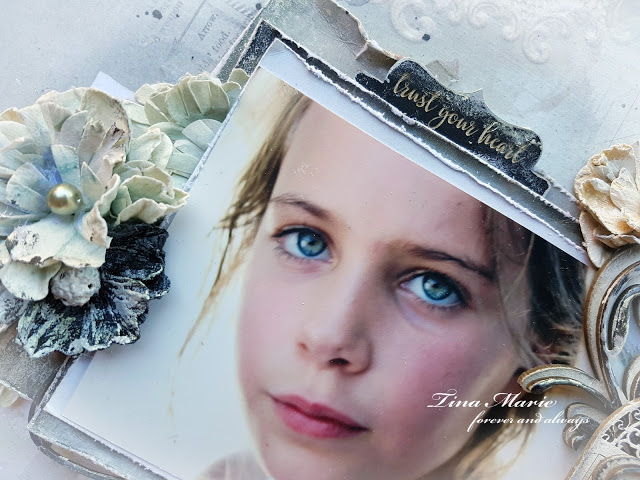 And again. Below is a list of the Dusty Pieces I have used for this project….

Mini Arch Windows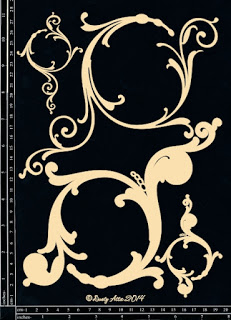 Decorative Scroll #1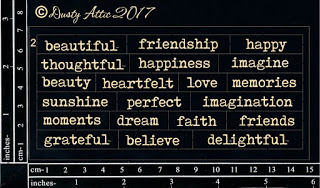 Wordplay #2 Black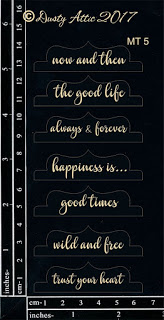 Mini Tabs #5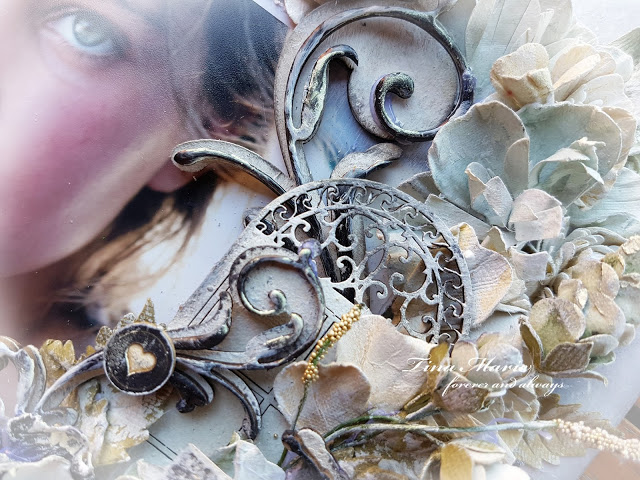 Well that is all from me today. I hope that you have enjoyed your visit here with me today.
Don't forget that another of our very talented team will be back again with you tomorrow to share their work for you to see. I will be back again next month until then take care and happy scrapping.
Teen x