Hello again and welcome ! Today I have my second project for this month to share with you.
"Beauty"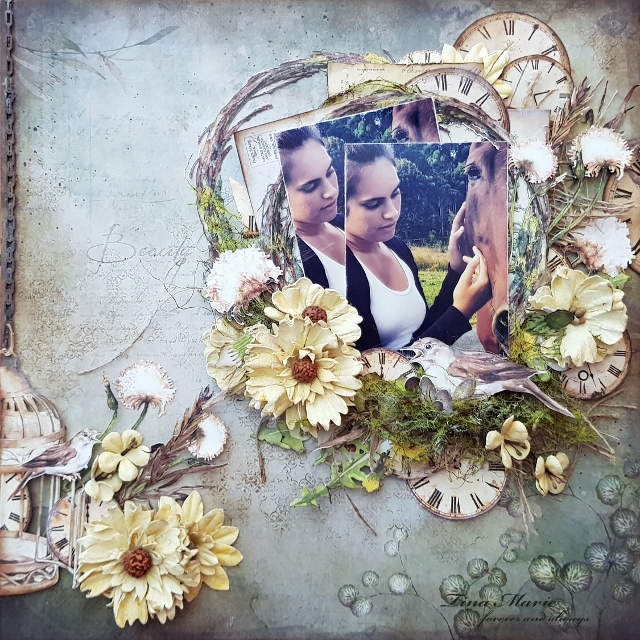 I was so very lucky to receive the new release shipment of laser cut sheets. They are spectacularly gorgeous and so very easy to use. Gone are the many hours of fussy cutting that I would spend now I can do more of other things! They are the perfect accent to add to any project and are so very easy to use. I just used a craft knife to cut the joining segments and the pieces released immediately.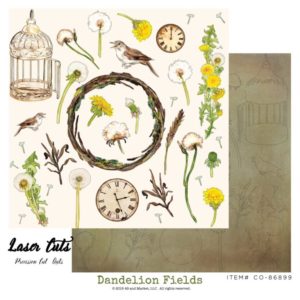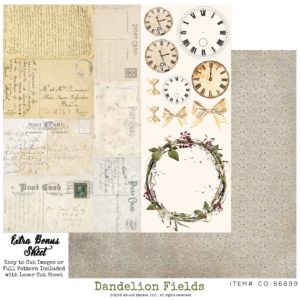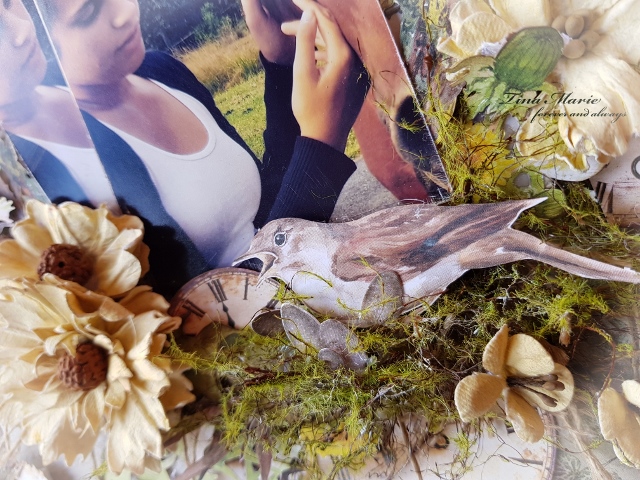 I used the postcards from the second sheet of Dandelion Paradise as matting for my photos. And for my background piece I have used this gorgeous paper from the Tattered Garden collection. Oh my it is stunning and a perfect match for my accents. On the background piece seen here below I did some random stamping before I started layering using Gabi's newest Tile Stamp with some brown ink. I also stamped the title for my layout using the word "Beauty" from Gabi's Word Stamp Set.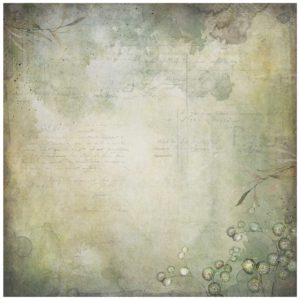 TG-87254-Tattered-Leaves-B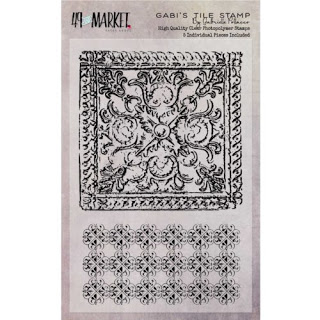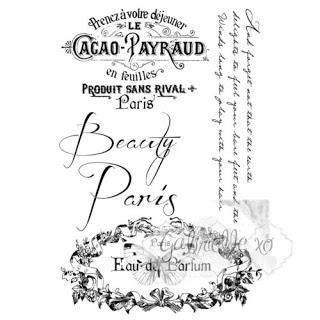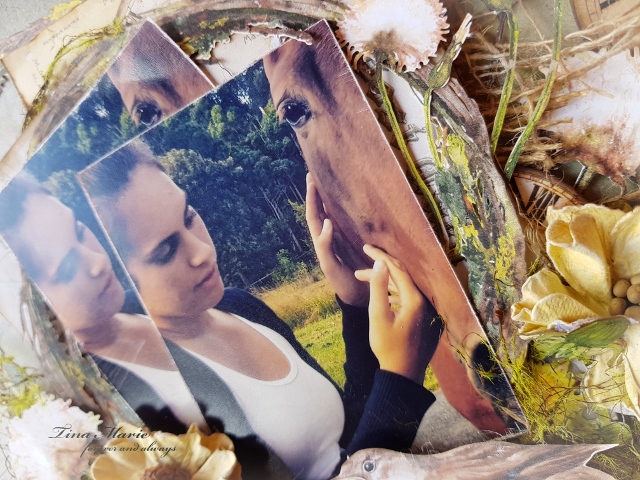 Once I did my stamping I used some burlap ribbon. I firstly distressed some sections and adhered it to my background.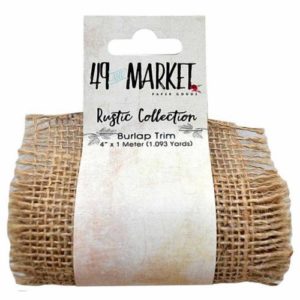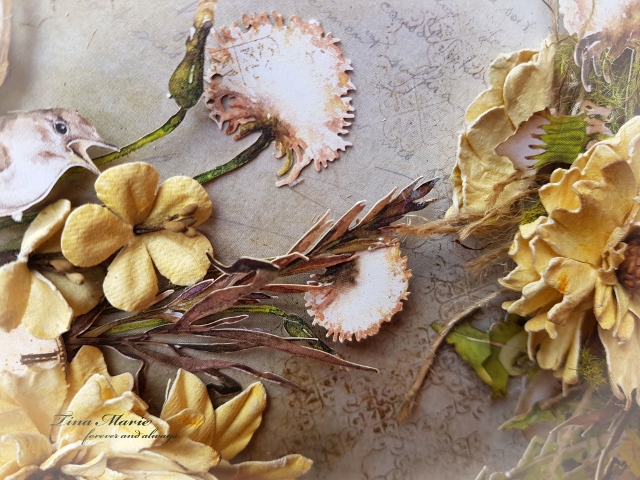 For this project I used two of the laser cut sheets. You will see in the layout there are two wreaths. The second one was cut in half . I cut extra clocks from the second sheet without the laser cuts. Some of these were propped up using some 3D foams to add a little dimension. I also added in a little wire moss that I found at my local craft store. And with it I made a little nest. I popped the larger bird in it and also some eggs that I found on the tear off portion from the Sand and Sea collection of Coral Reef. They are just too cute that I couldn't resist.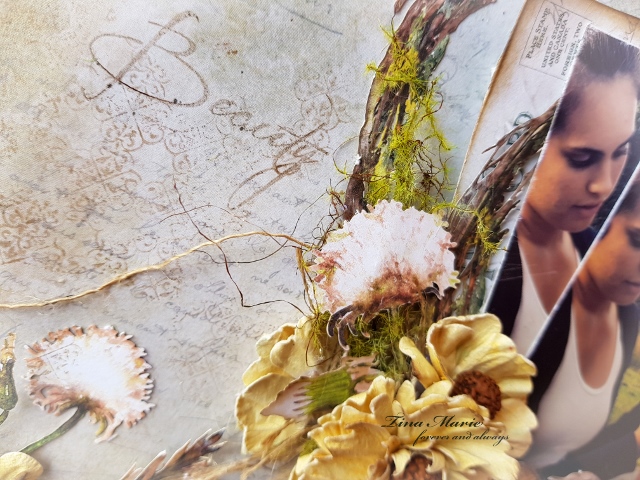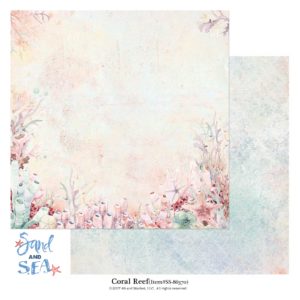 Sand and Sea Collection: Coral Reef
And lastly I added in a few of the Vintage shades Botanicals in the yellow. Matched this layout perfectly I thought.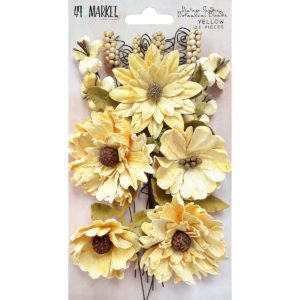 Vintage-Shades-Botanical-Blends-Yellow
Well that is all from me today. I hope you have enjoyed your visit here to 49andMarket. Wishing you a wonderful week and I hope you get to do some crafting.