Hi there and a very big welcome back. Today I am here to share a project using the beautifully bright and bold Vintage Artistry Blush from 49andMarket. As mostly all of you will know I really don't accommodate well with bright vibrant colours but I am always up for a challenge. Also I decided to use multiple photos of my youngest quite some time back throwing an awesome tantrum. For whatever reason at the time I took photos. I don't really remember why, but I can assure you she would not have been hurt, but rather just having a moment, something that happens to each and everyone of us at some point in life. So me being me I will use this to create a story with the photos. 
I titled this project using the Laser Cut title "Nothing more Adorable" from the set of Laser Cuts sheets from this gorgeous collection pack.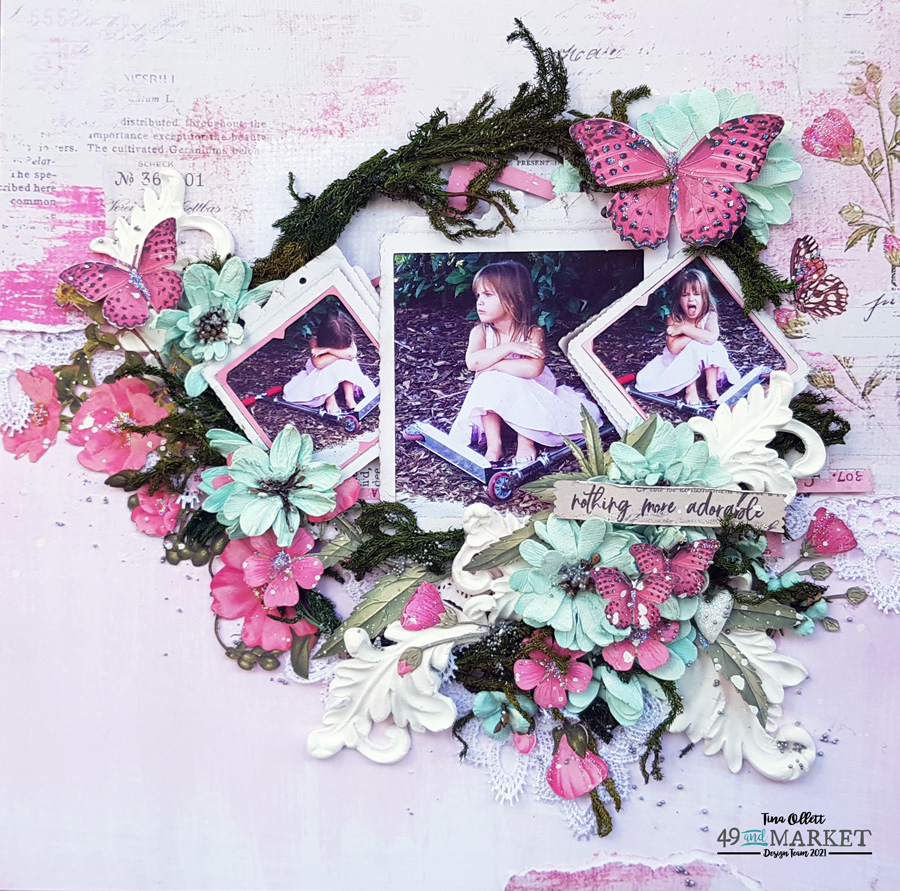 To create the page I have used the "Vintage Artistry Blush" 12 x 12 collection pack. Firstly I tore the backer card along with the paper titled "Soaring" that was also torn. I placed Soaring over the top of the Backer Card and adhered them together. I then went to work adding in my photos to the backs of each of the file frames from the Laser Cut sheet of the collection pack. There are so many pieces in this that I went to work and removed them all to make embellishing easier. Once the photo frames were in place I created a wreath using some garden pine fibres that I picked up at the sewing store a little while back. These pieces were all glued into a circular framework and placed on the background page around the photos.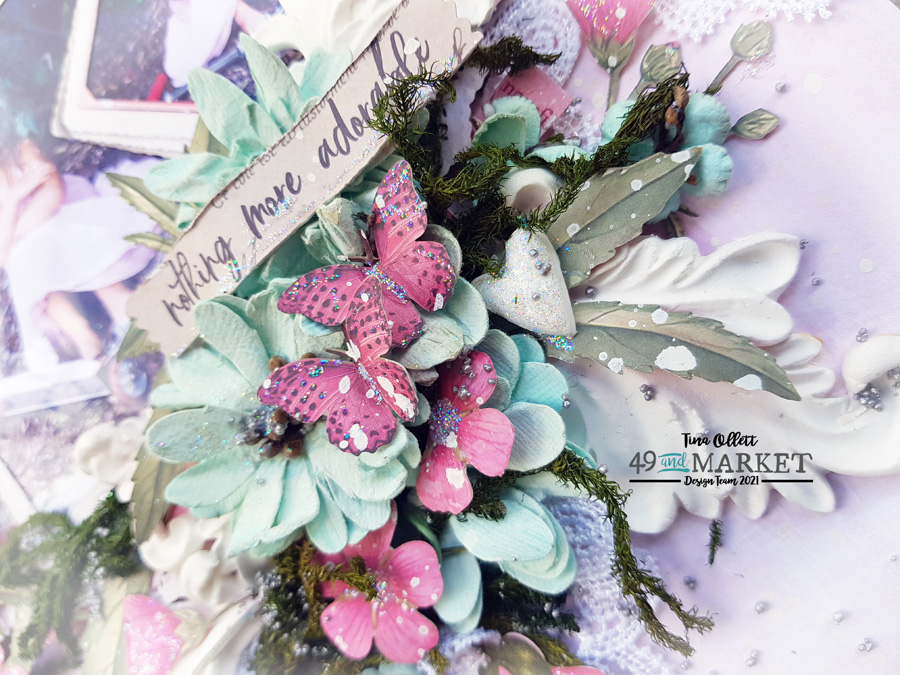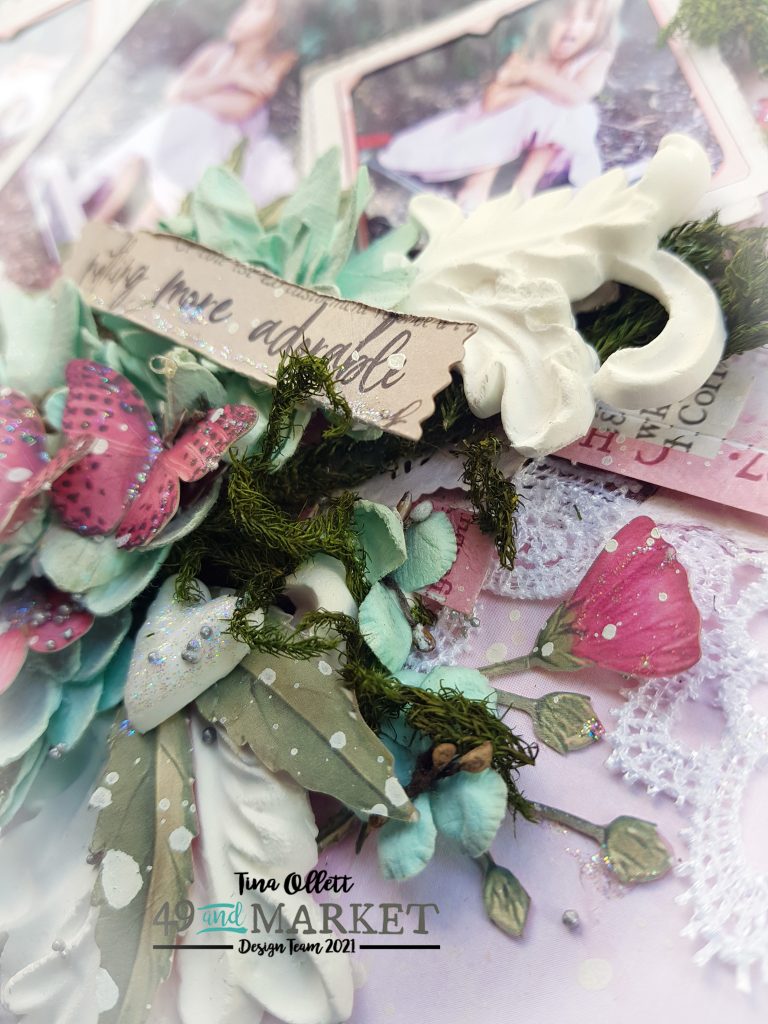 The fun part was adding in layers of the Laser Cuts pieces. Each was sanded lightly around the edges and popped up on foam tapes. Among these laser cuts I also added in a pack of the Garden Petals in Sea Glass to break up the pink a little. These two colours together I think are really quite pretty.
I also added in some paper clay moulds to give my project more structure. Some of the laser cuts were cut down smaller to go further around the layout. To help complete my project I added in some sections of lace, and a few silver flower pearls and lastly I dressed some of the flower centres and butterflies with StarDust Stickles to help it all sparkle. 
Well that is all from me today. I do hope you enjoyed my blogpost.  I looked forward to returning shortly to share another project. Until then take care and happy crafting.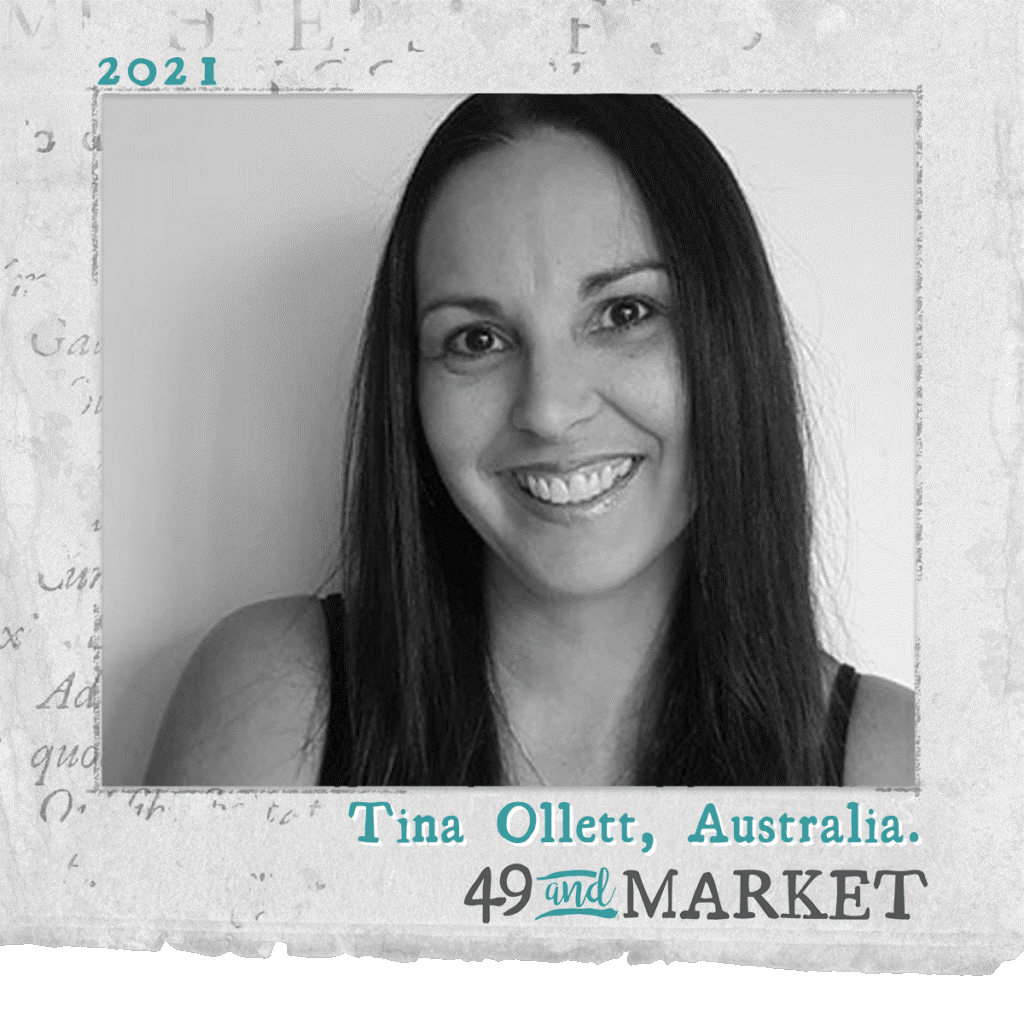 Tina x