Hello and welcome.
Today I have a project created some time ago actually whilst I was travelling around New Zealand on holidays. I had only a few things with me so I popped off to a dollar shop and pick up a cake board for a canvas. I have never done a round layout before but I really did enjoy the change.
This is "The Good Life" .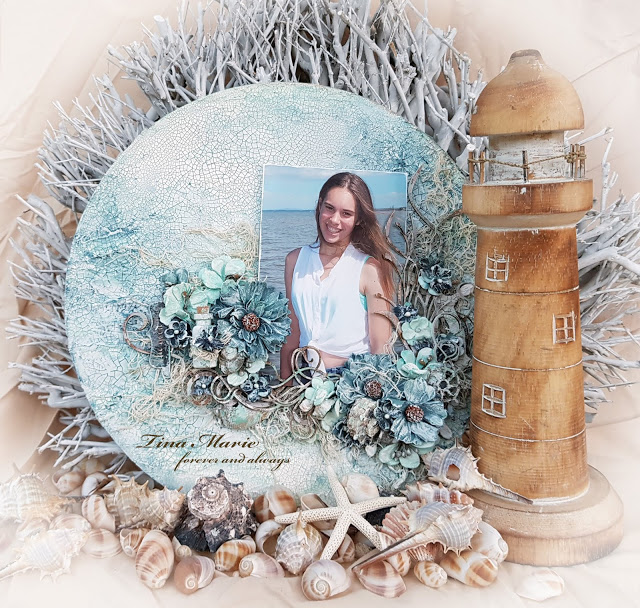 I have used a portrait 4 x 6 photo of my gorgeous daughter from a trip to the beach with the dogs one day. I took many photos this day but this is a favourite from this trip. So I decided to use the colours from her clothing to start my project. I primed my background and then painted it with the Dusty Attic Dusty in Colour Acrylics that I have listed below for you. I then layered over some Dusty Attic Texture Paste and left it to dry. Once dry I painted again with the acrylic paints using less this time around. Then I covered the cake board with Crackle Texture Paste and left it over night to dry entirely.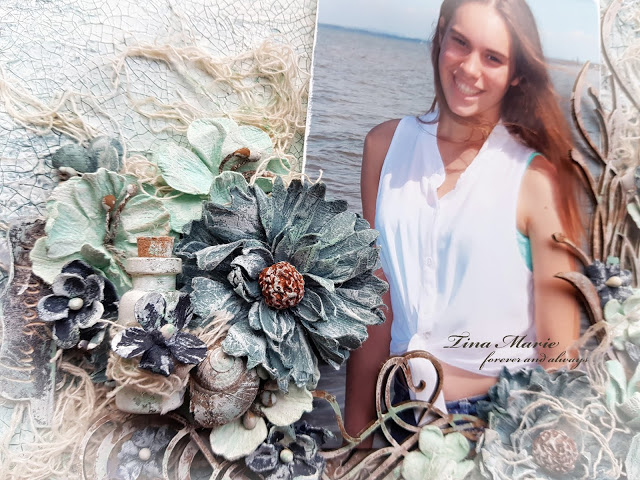 While I was at the dollar store in NZ I found this cool webbing from the Halloween section. Perfect as it looks similar to fish netting. I added some of this to my layout first then my sanded photo. Around the photo I started layering. My first piece of chipboard was the small seagrass which you will see at the right of the photo. This was inked with Walnut stain Distress Ink and then painted with the acrylic paints very randomly.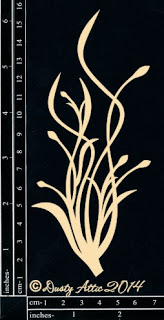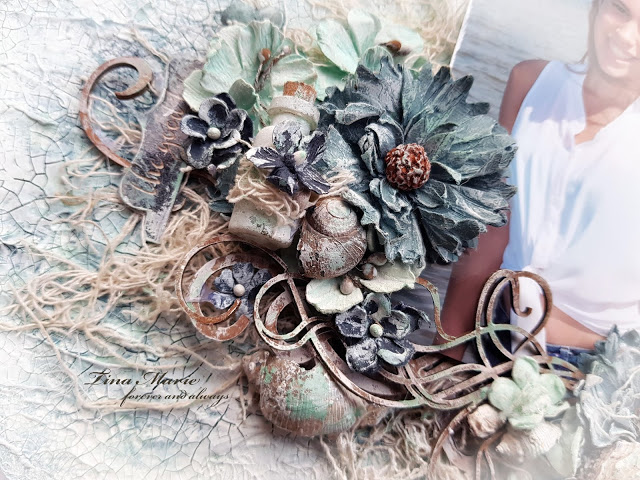 I then worked my way around adding a new favourite the layered flourish. This was dressed as previously mentioned with the seagrass. You can see above the close-up photo of this piece. It is a stunning piece don't you think?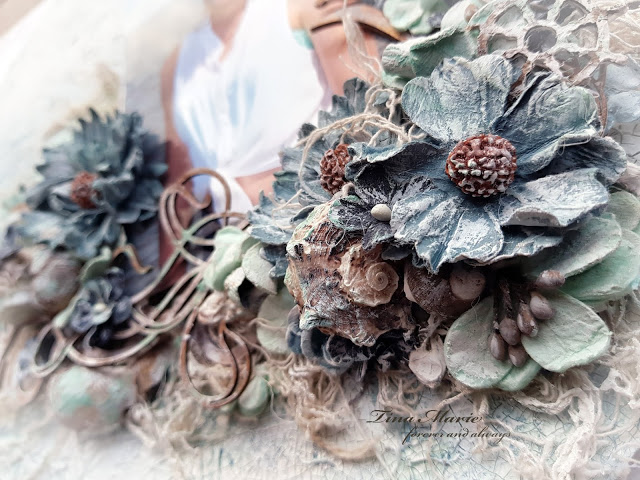 I used the Tab "The Good Life" for my title sitting on its side over the flourish.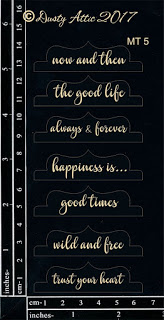 DA1807 – Mini Tabs #5 Black
And then I cut the medium Ships wheel in half and Crackle and then painted this piece and tucked it in at the side under the Seagrass.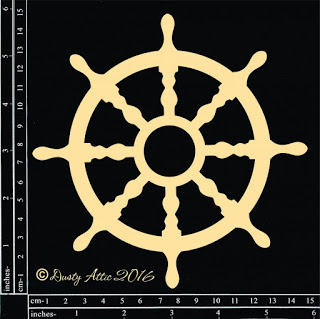 DA1679 – Ships wheel medium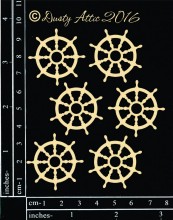 Couldn't help but use a little wheel too ! They are just cute!!
DA1675 Mini Ships Wheel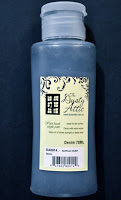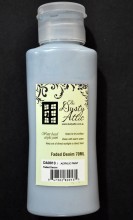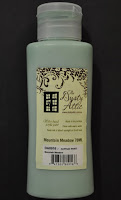 Acrylic Paints – Denim, Faded Denim and Mountain Meadows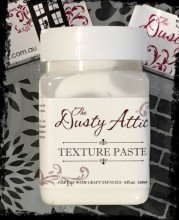 DA 1218 -Dusty Attic Texture Paste
And my gorgeous flowers that I have used as below: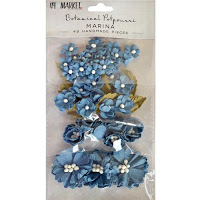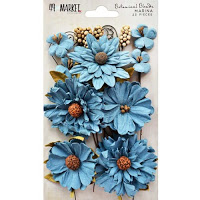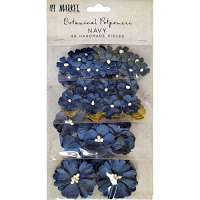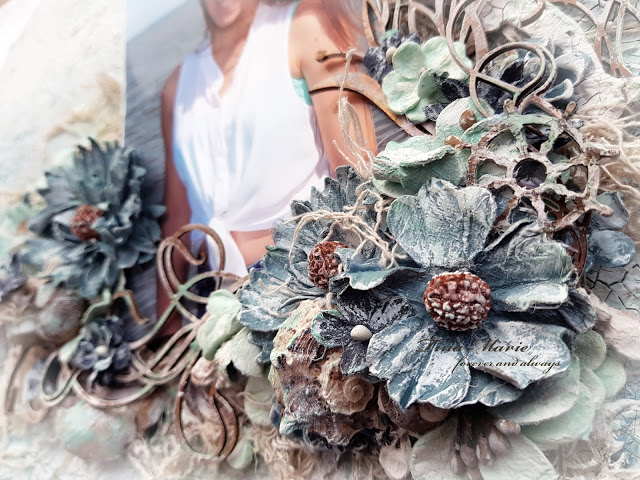 So there you go! I hope you have enjoyed my project today as much as I did creating it.
Until next time take care and big hugs
Teen x