Hello crafting friends and welcome back.
Today I have a fun project that I created with the newest gorgeously stunning collection "Captured Adventures". And even though I am sure it was created with travel in mind, it surely is a very diverse collection. I think it is just amazing!! So with this in mind I went ahead and created my project with a photo of my 3 children from a time where fun was created by pushing each other down the driveway in the little pink and purple car as fast as one could. I remember this afternoon as clear and if it were yesterday. They had so very much fun doing this for what seemed like forever.
This project has been titled ……………………
"Smile"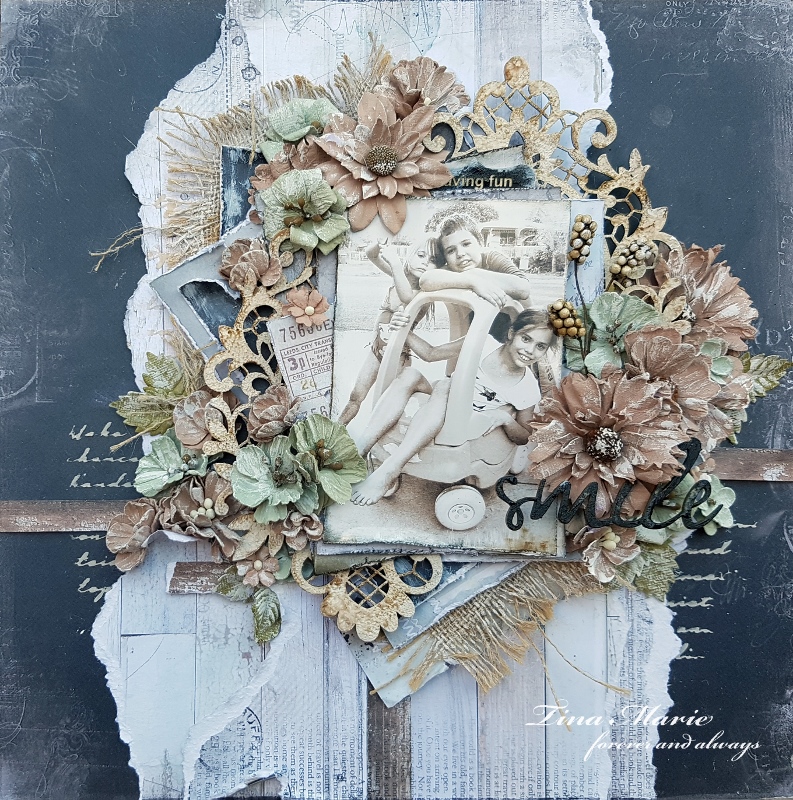 I was immediately drawn to the Eclectic Pieces sheet on opening my goodies pack and this is where I started with my project. I had in mind doing something with just the black but as I progressed along I changed my mind and flipped through my pack again to find the b side of Journey which I have torn a few times. I took my que from the colours in the piece. It has a very slight colouring but it is stunning! I have also used both sides of Far away land to help with the layering and matting of my photos with some extra chipboard.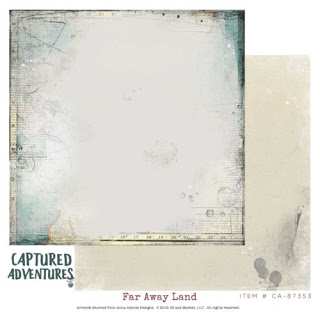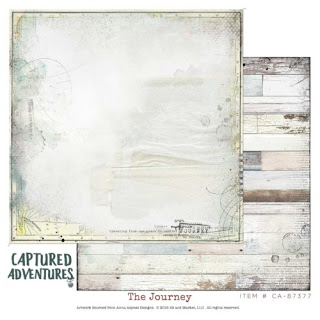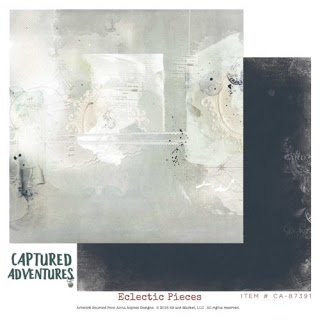 Below you can see some of the layering of the photo with papers, Dusty Attic chipboard and burlap.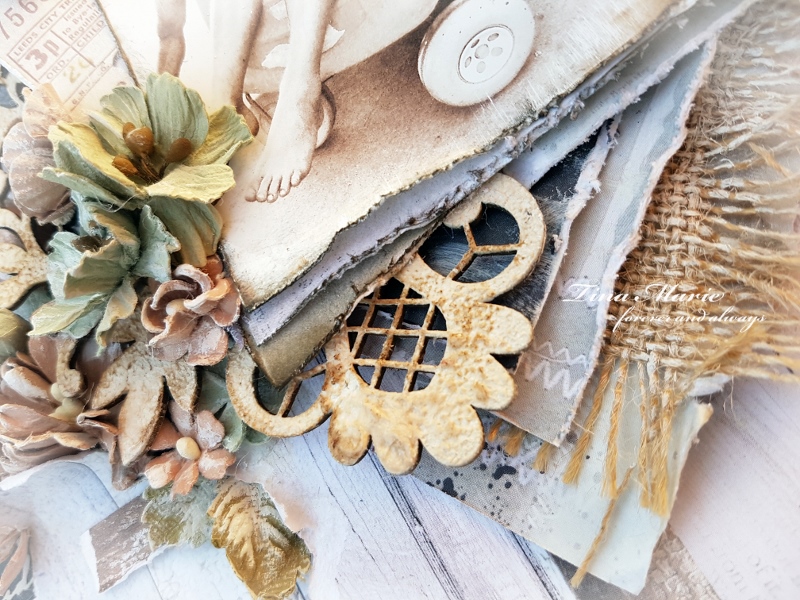 What I love about these papers is there really is no need for media as the papers are so detailed with background design. I did add a little script stencilling but not very much at all.
And below is the Vintage Frame #2 from Dusty Attic which I have used here, isn't it stunning?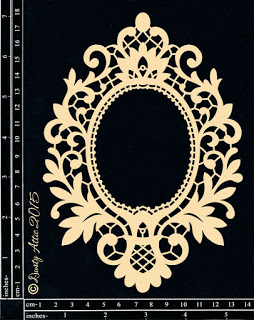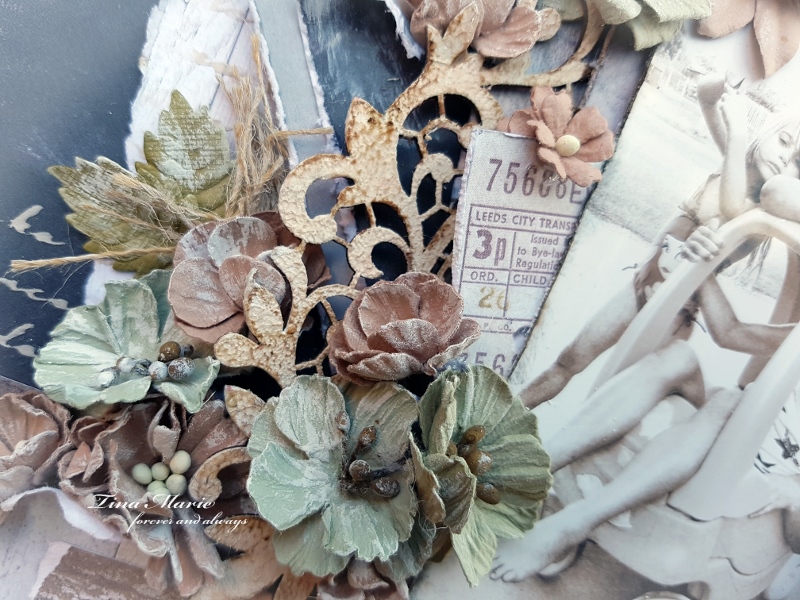 Below are the packs of the stunning blooms I used for my layout. To tell the truth I really started out with the two packs of Hazelnut new release flowers on my desk. I so loooooove this colour. It has a very vintage tone to it perfect for my style of scrapping. I have also mixed up some Garden Seeds Aloe in the project to match with my papers. The flowers co-ordinate perfectly.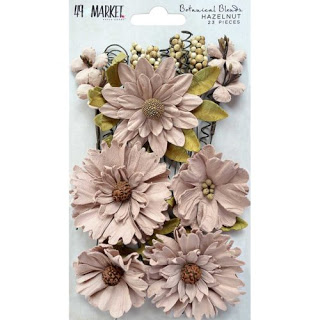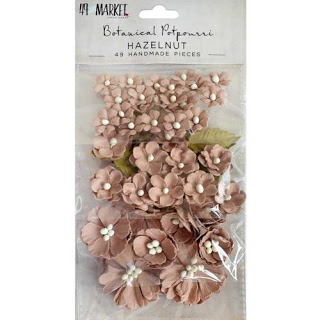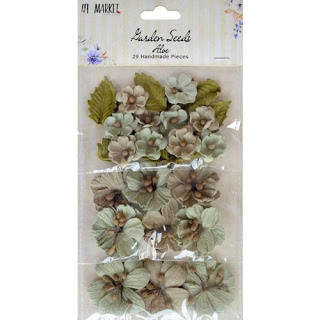 And below you can see more burlap from the top of the layout. I like to distress my burlap and add a little gesso here and there to add to the shabbiness of my project.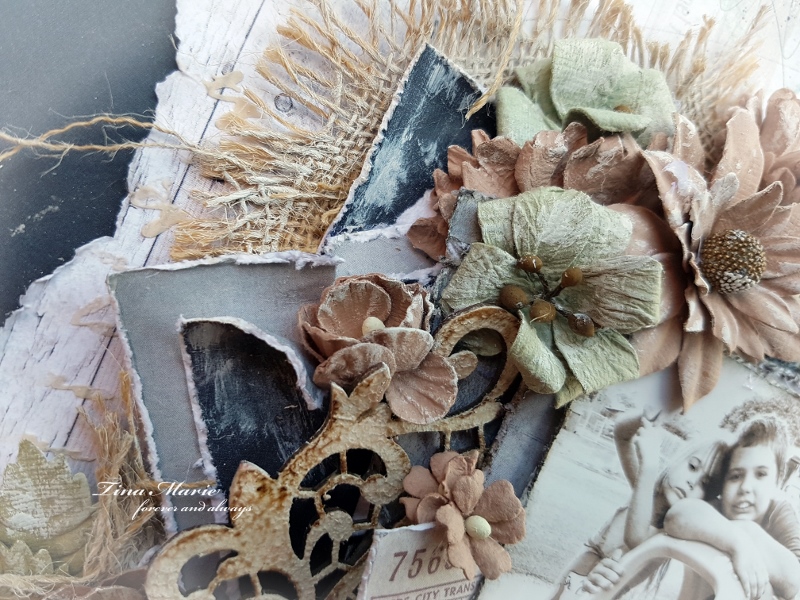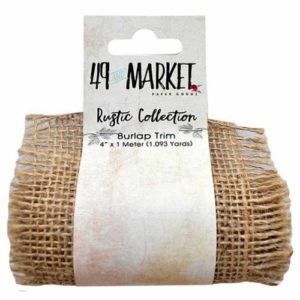 I have tucked this little ticket in at the side which I cut from the papers. I have also used the back of the trim of Electic pieces to pull my project together.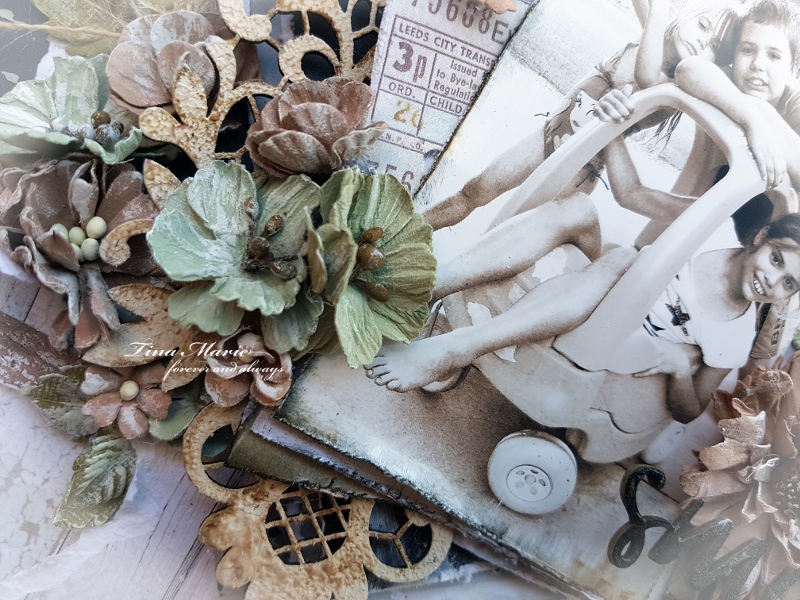 And more of the stunning florals which I have layered in and around the layered pattered papers and my gorgeous piece of Dusty Attic.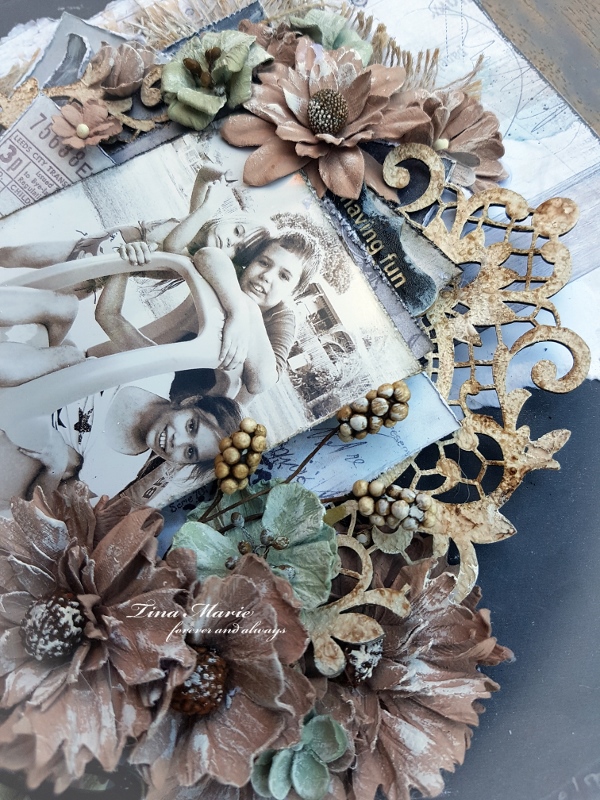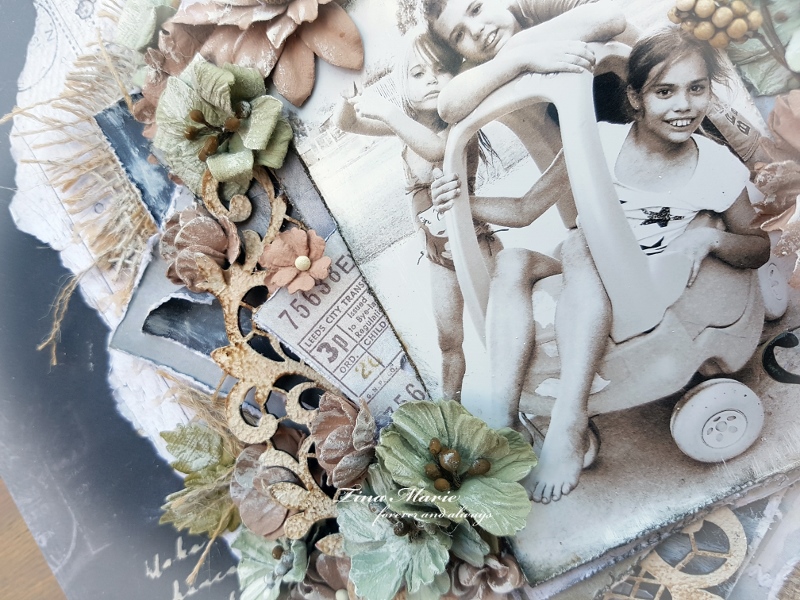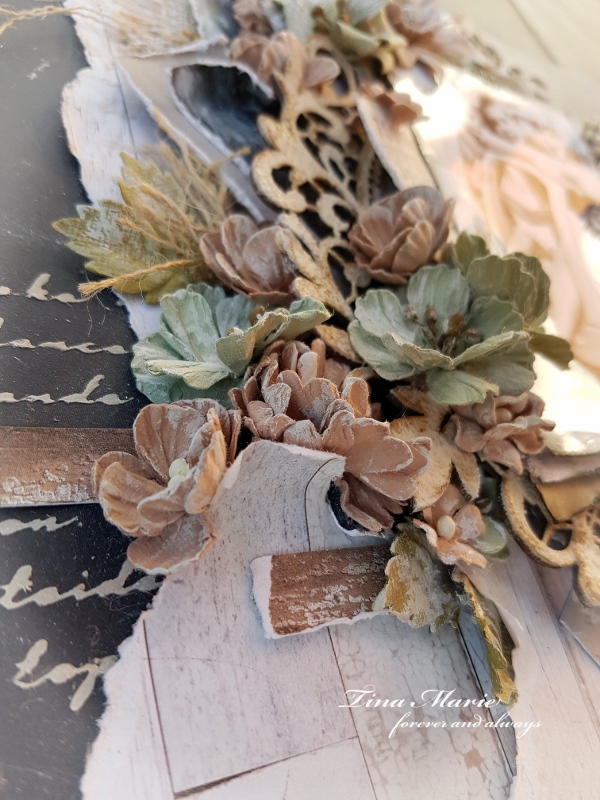 That is all from me today! Thank you for joining me. I will be back again tomorrow with my second project, maybe something a little beachy this time around!
Big hugs Teen xo