Welcome, Tina O with you here today to share my current project using some gorgeous 49andMarket goodies.
My project is titled
"Postcard from Summer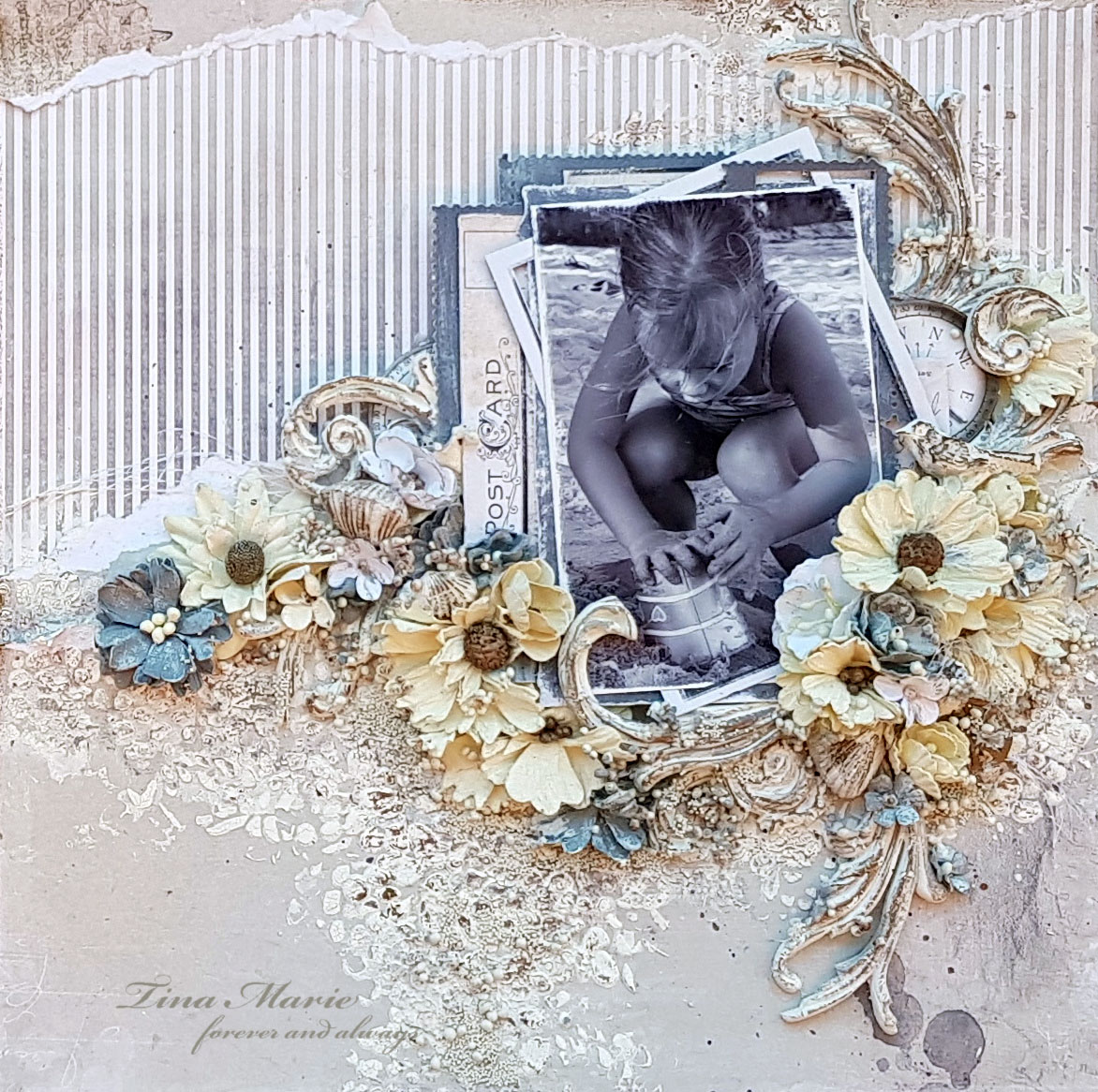 So starting off my project was all about using the striped sheet from the Captured Adventures Laser Cut collection. I like a good stripe and grey seems to be a huge go to for me colour wise at present. It co-ordinates so well with so many colours and themes. From this laser cut collection there really is so much to choose from. So I started there and progressed to finding another piece to co-ordinate with the stripes. And I chose to use the back of the gorgeous piece titled Far Away Land. I did some tearing and adhered both for the start of my background. I did a lot of stenciling with some Paper Texture Paste. I added in some colour using Inka Gold in the gold brown. I also added in more texture using some Crackle Paste in a white.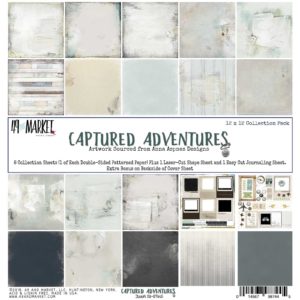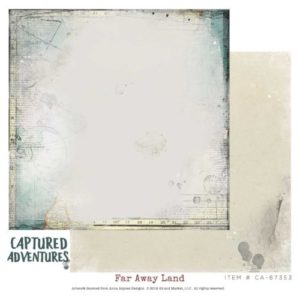 Using the laser cut borders and filmstrips I used both sides and swapped them around. You can see below that I used a lot of the frames with lots of layering under my photo. I also popped the compass which I cut in half on either side on the underneath of the layering and I also added in the Postcard piece which was left over from a previous project using the Dandelion laser cuts that you can see below.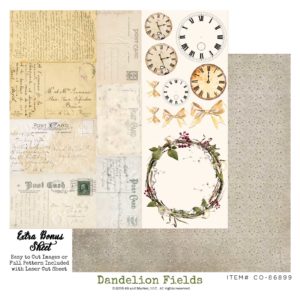 Once my photo matting was completed and adhered I attached it to the right of my layout. In recent weeks I have been experimenting with moulds so I pulled out some of my favourites flourish moulds. I used a lot for this project but it was very special because of my photo so I didn't mind. These moulds were also coloured with Inka Gold and Acrylic Paints (Silver Cloud). These were then cut and layered around the photo as shown.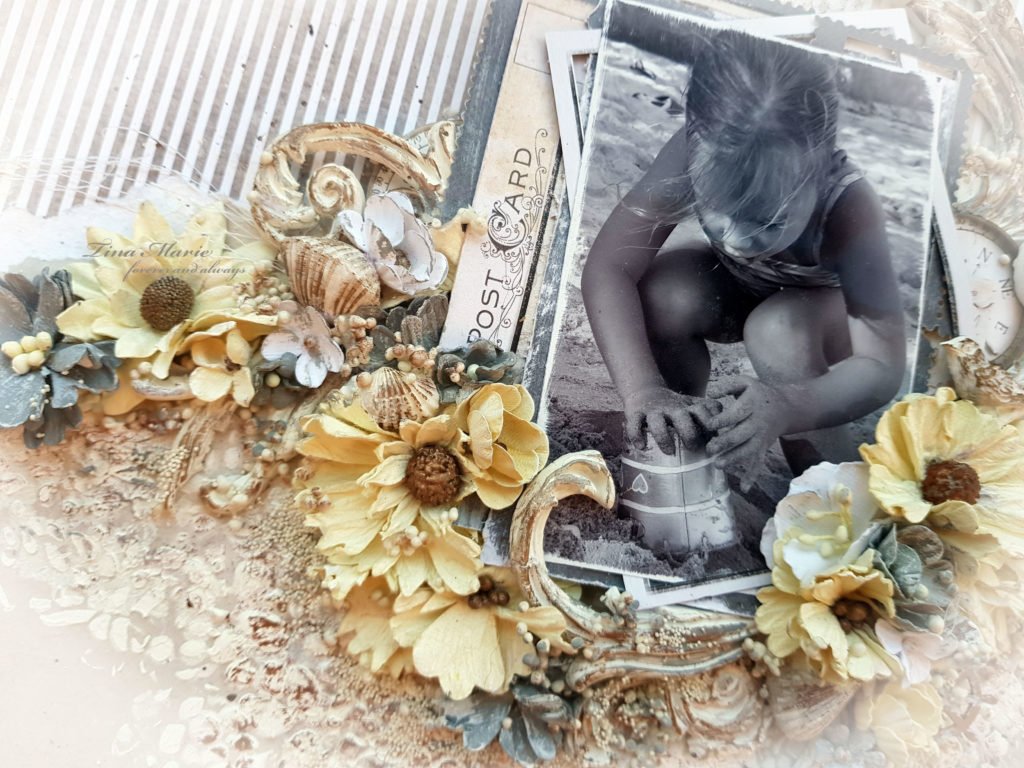 And last but not yet the least my favourite part to embellish with flowers. And of course I didn't hold back. I have used all of the packs below but not all the flowers. I like to used differing sizes in my clustering. Some of the large flowers were cut in half. They were all dry brushed with a little white gesso and I also added in some art stones in medium and mini sizes along with some shells from the beach and a little netting.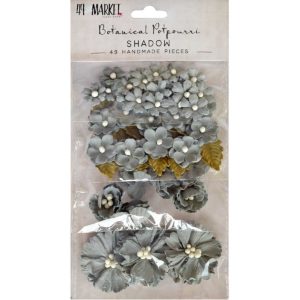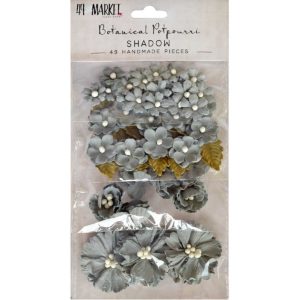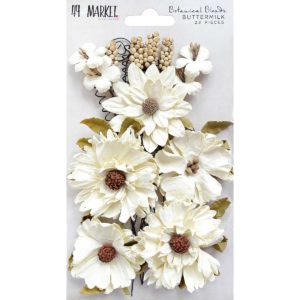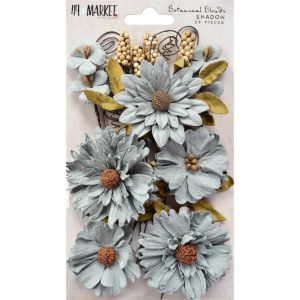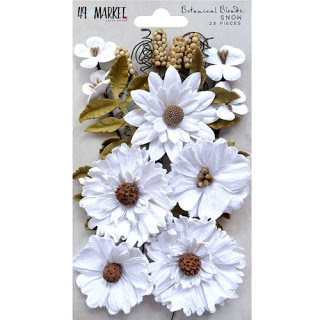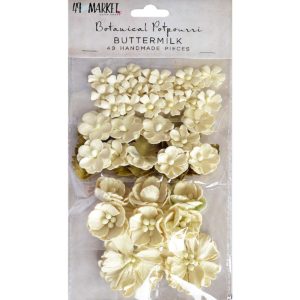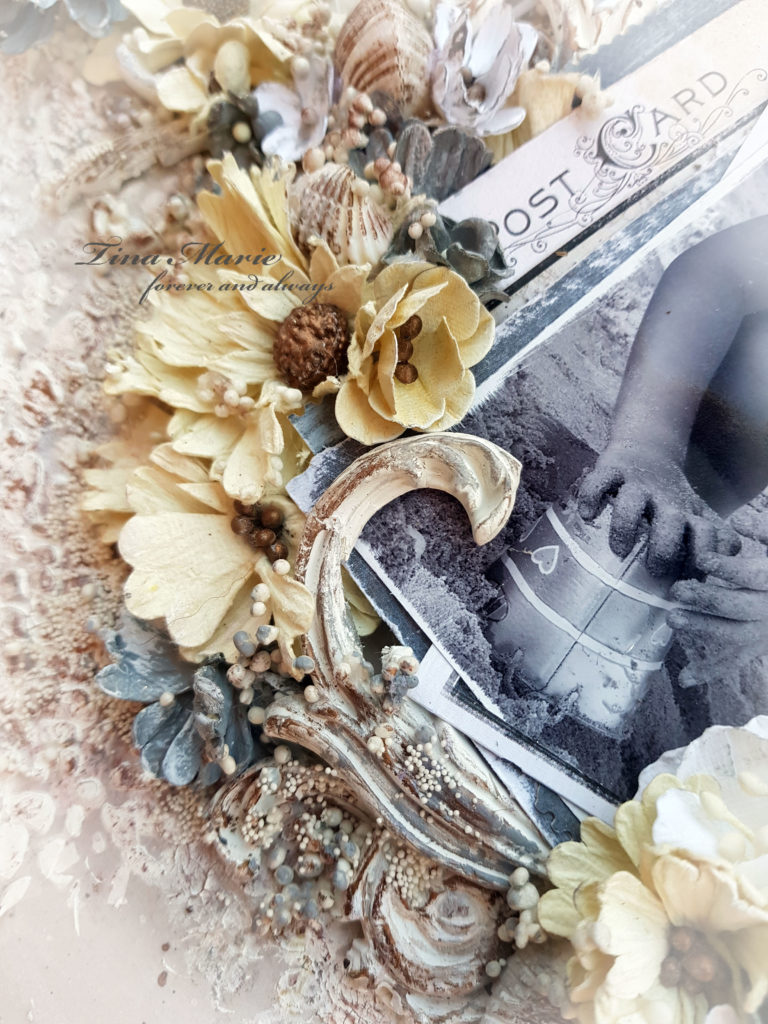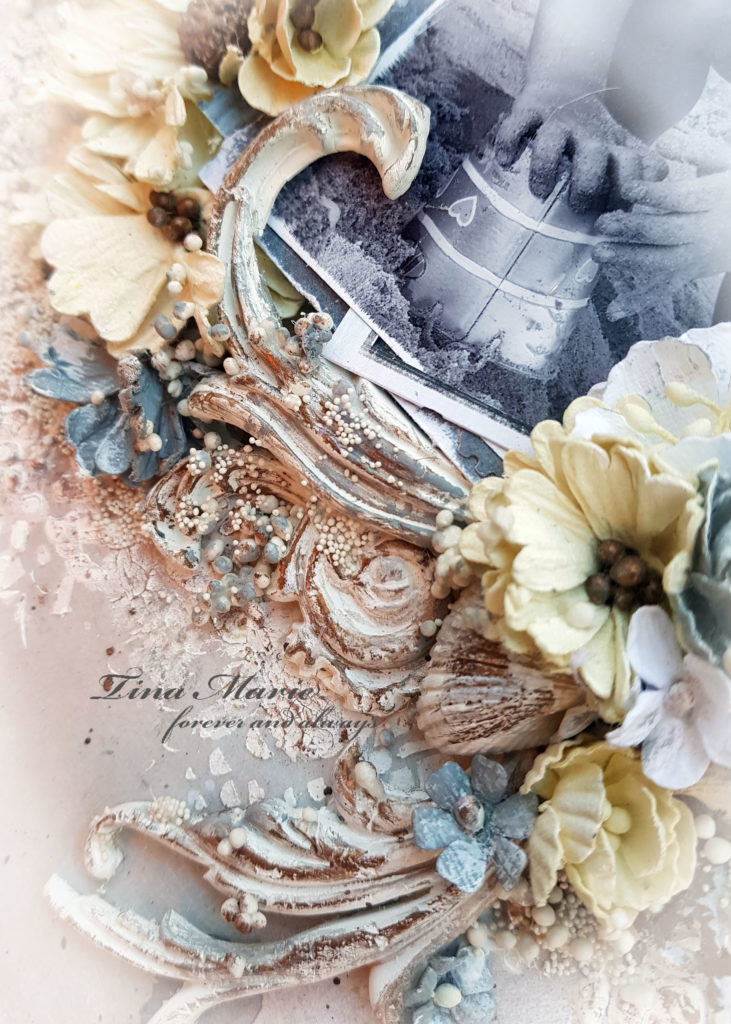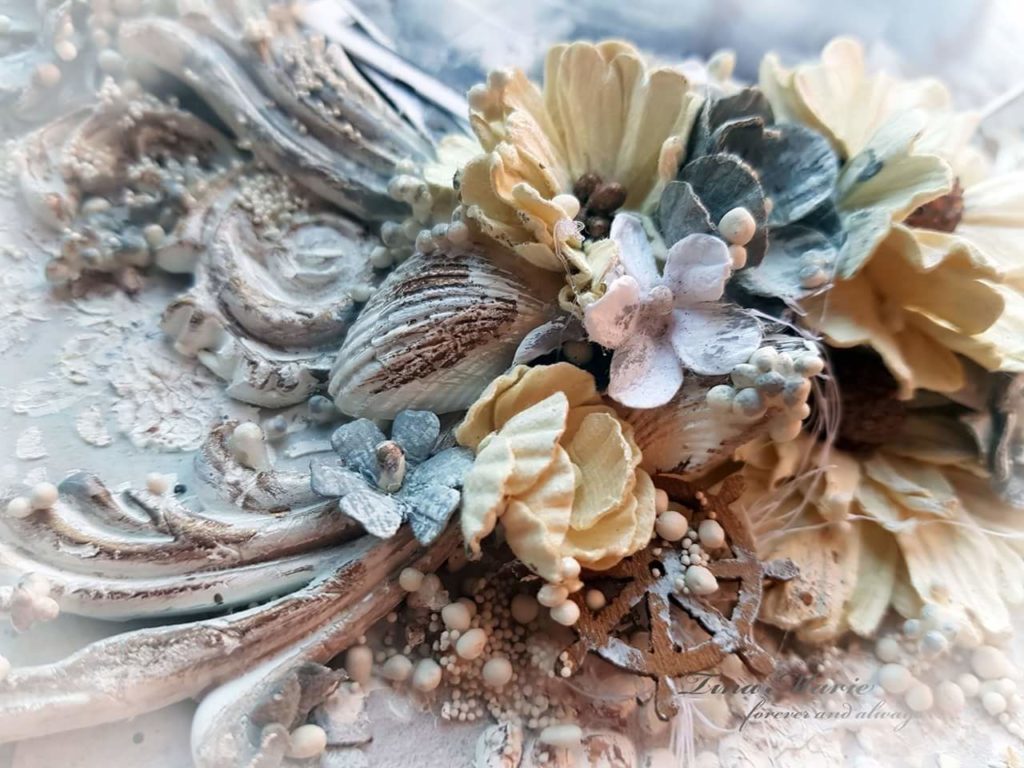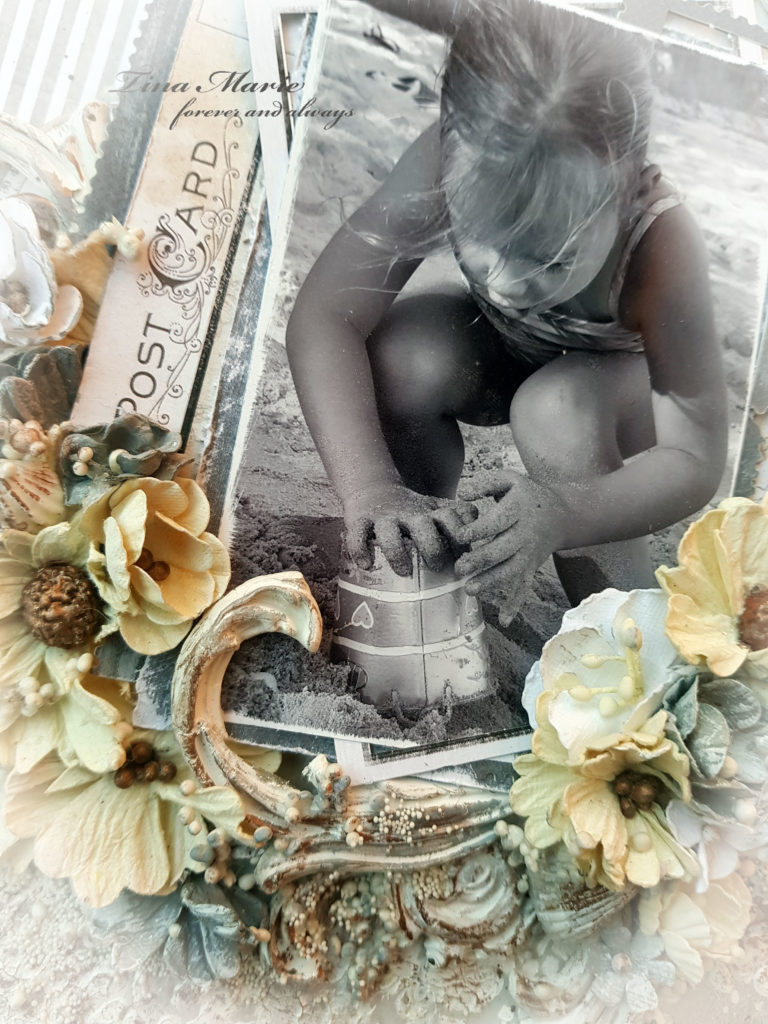 Well that is all from me today. I hope you enjoyed my project. See you again real soon.
Hugs Tina xo