Hello my dear friends !!
Today my post is being bought to you all the way from New Zealand and boy has it been a little chilly ! But it is such a beautiful country with so much to see.
Whilst we have been travelling from the south island and over to the north I have had a little time in between to complete this layout. As you can well imagine I couldn't bring a lot of scrapping bits with me, but what I have brought has been plenty to complete this.
"Memories"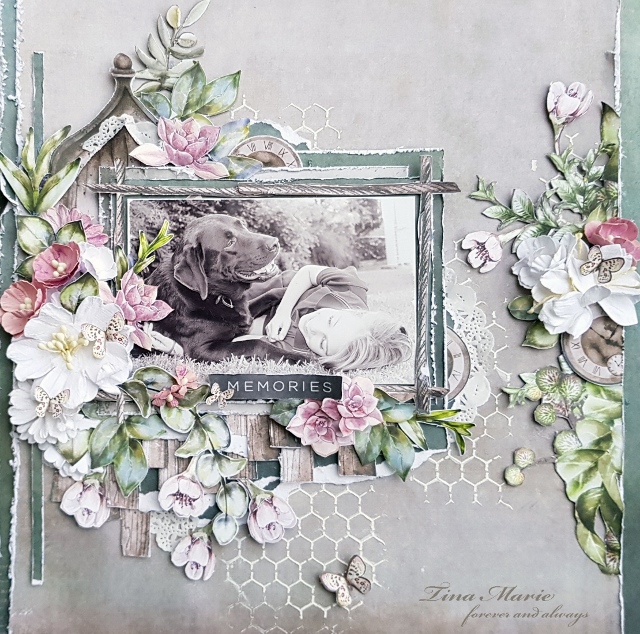 I love this pic of my youngest and our boy Rafael, which you will have seen on many of my layouts. He is my right hand man and my shadow, and goodness I am missing him so much while I am away. My son tells me that both he and Gru (our other boy) have been waiting at our front gate since the day we left. Waiting for our return. I just can't wait to get back and give them both a big cuddle.
So until then scrapping a photo of Raf is the closest I am going to get!
And for this project I decided to keep everything very simple. I have used the Laser Cut Shapes from the Tattered Garden collection. They are just fabulous!!! The perfect accessory to bring on a travelling scrapping journey. I have used two packs to complete my project. I have used the backer card from both packs. The first one was used as my background piece and the second one I fussy cut the leaves at the side. So yes I still did a little fussy cutting but not a great deal. Using the laser cut pieces are just so fabulously easy. Can't love them enough!! I also did a little stencilling using a Dusty Attic Stencil called "Chicken Wire".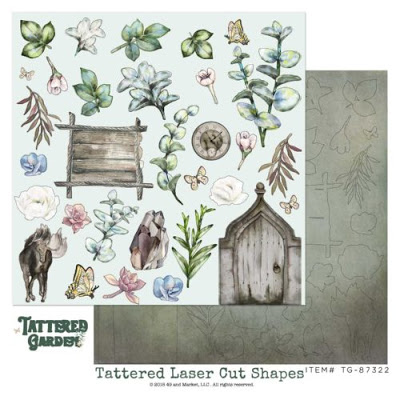 Tattered Laser Cut Shapes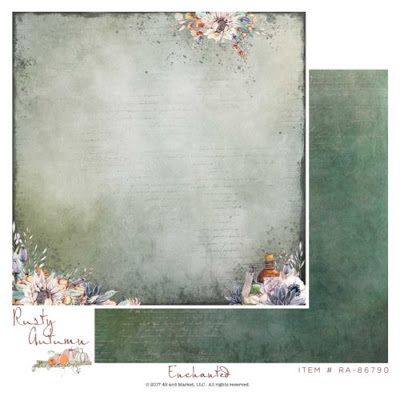 Rusty Autumn Enchanted
I have also used a sheet of the Enchanted from the Rusty Autumn collection. I love greens and this was the perfect piece. I backed my background Backer Card with a couple of strips of the Enchanted either side. The remaining paper was used to mat my photo and I also tore a couple of pieces to add beneath my photo and matting at the base and top.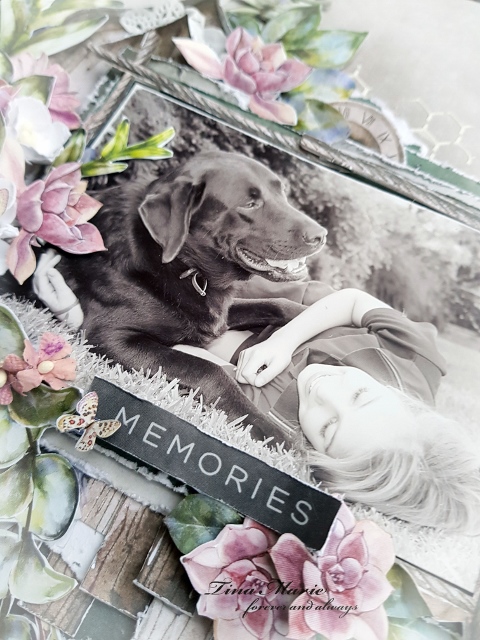 As you can see above I have used the wood panelling from the signage and cut these from both the laser sheets to add some dimension to my layout. These were layered up with a little 3D foam tape.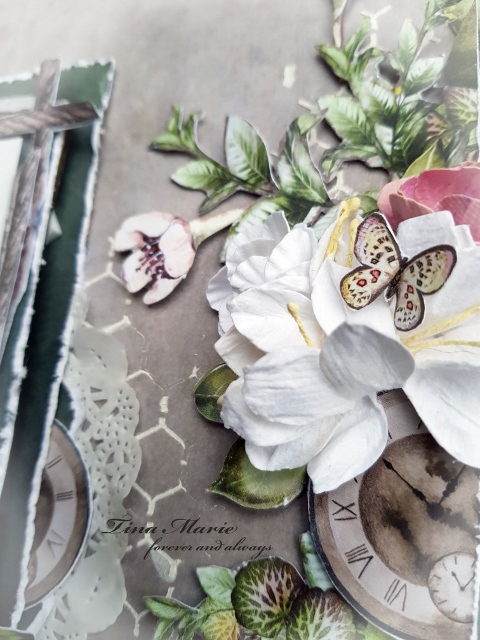 And from another view. Here you can see the fussy cut piece on the left from the Backer Card. It was just too pretty not to use and matched perfectly. I cut it in half and added in the clock from the cut-outs. And of course I have added lots of beautiful flowers. They are below for you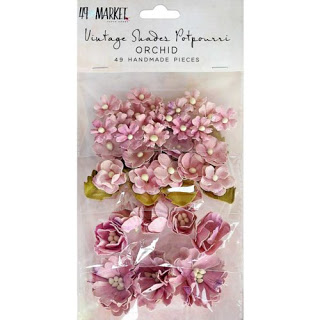 Vintage Shades Potpourri Orchid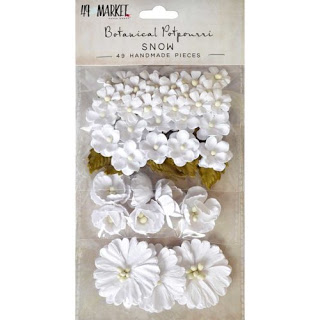 Vintage Shades Potpourri Snow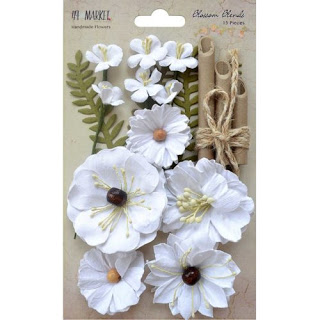 Blossom Blends Cotton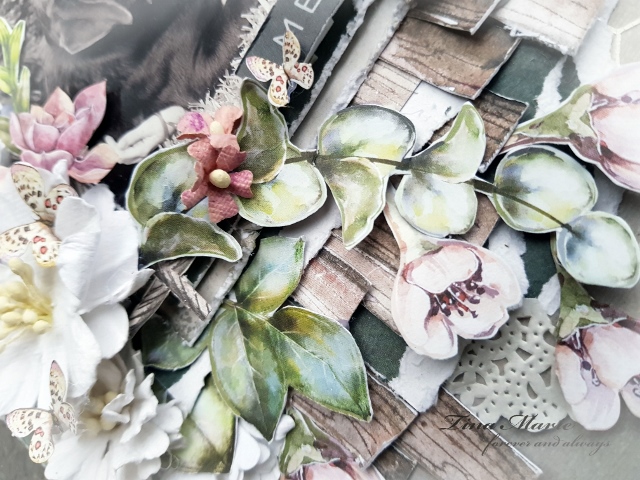 And again from another view. I have added in some little torn pieces of doily as well as lots of extras from the Laser Cut Sheet like the pretty butterflies the door and vines leaves.
Well that is all from me today. I so hope you like my post today. I will of course be back again tomorrow with one more 49andMarket project to share with you!!
Hugs Tina x