Hello 49andMarket friends. I am so happy to be back with you today to share my next project created with non other than the newest release Bold and Beautiful. We all had our busy on whilst at Creativation. Even got to do some creativity the night before. I have to say how absolutely beautiful this collection is. Seeing it in the flesh so to speak is an absolute treat. For my layout "Treasure" below I have used lots of not yet released products from 49andMarket!! And I can not wait to be using more of them.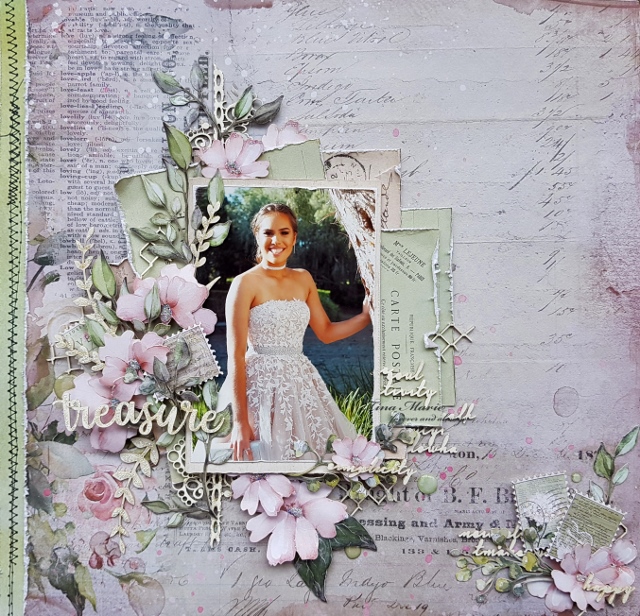 Firstly my layout was created with the 12 x 12 Collection pack of Bold and Beautiful.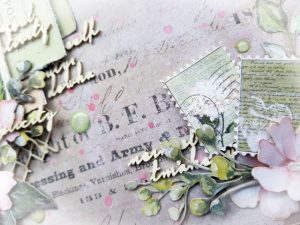 No need for media on these !! I have allowed for the background on
The Lovely" to speak for itself. The shabby/vintage feel shows through everywhere on these papers.
I then moved on to adding in some layering using the Bold and Beautiful Laser Cuts.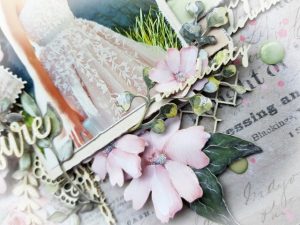 And yet another soon to be release piece of gorgeousness from 49andMarket will be these gorgeous little Wishing Bubbles.  They are just gorgeous and a great little add to any layout. So keep watching for the release of these.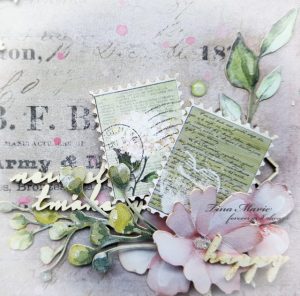 Absolutely stunning are these laser cuts and the flowers are so very simple to put together and add a little dimension to them. I add in some sparkly shimmer by dressing the centres of the flowers with a little Star Dust Stickles. And also the stamps. A full sheet of stamps. These are totally gorgeous. I have tucked in quite a few in and around my photo. You can see one above.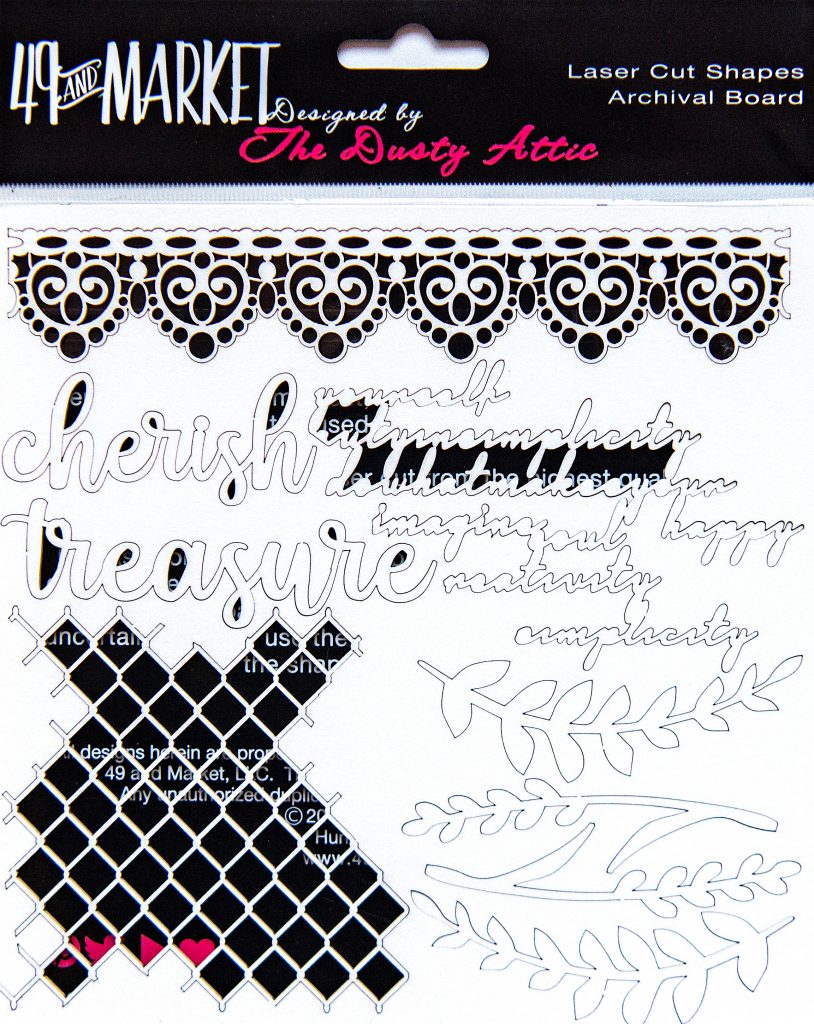 Once layering of the Laser Cuts were done I went ahead and tucked in pieces of the not yet released Archival Board "Treasure". This Archival Board pack is perfect for my layout. A touch of elegance in such a little pack. Again I added in some sparkles by dressing the boards in Star Dust Stickles. I also distressed some edges of my papers a little and that was that. I very simple layout indeed.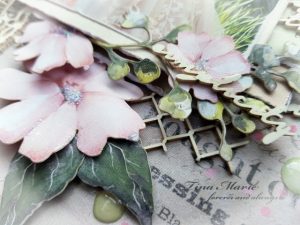 I do hope you have enjoyed my project today. Until next time take care and happy scrapping.