Hello and welcome!
It has been a little while since I have been here. Life has definitely busy in the last few weeks with the Brisbane Scrapbooking Expo just finishing yesterday. But what a wonderful time I had. This project "My wish for you" was created for the Art Playground Blog June Play using this: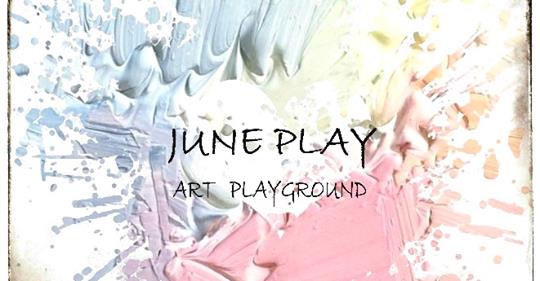 Isn't this just gorgeous?
So with this in hand I was about to start when my lovely friend Karen Arnold asked me to use a new product for her to demonstrate at this years Expo. I was so excited and in a few moments knew exactly what it was I wanted to do.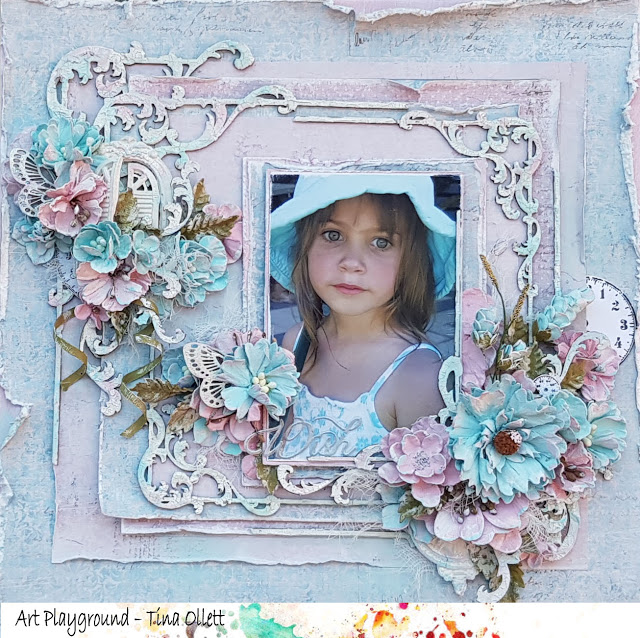 My starting point for this project was layering up of several differing papers from different Maja Design collections. I wanted everything to be very muted and shabby. As you can see above I have cut squares of different sizes, distressed and layered the each piece.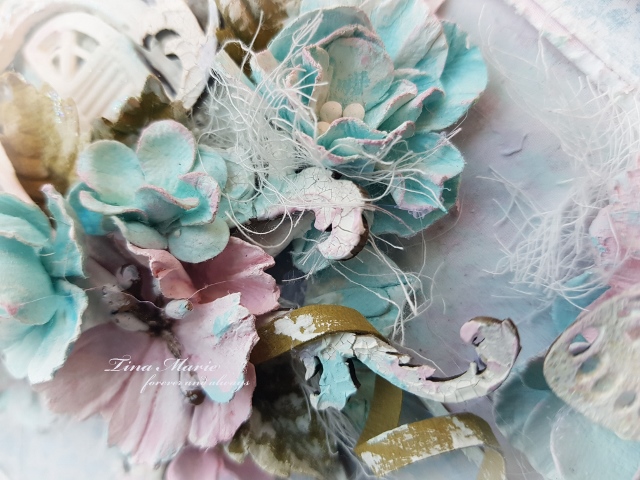 After all my paper layers were finished I added lots of my absolute favourite Dusty Attic Baroque frame set. These pieces were all dressed in white crackle paste and allowed to dry on their own. Once dry I added a little Nuvo Embellishment Mousse with my finger very randomly. All the frames were then cut into different pieces and added to the layers of my papers to complete the layering.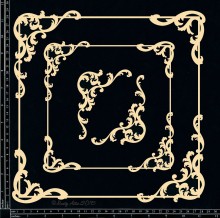 Baroque Frame Set Square
I then went on to colour my gorgeous range of 49andMarket flowers to co-ordinate with the papers. These flowers are of the highest quality and can withstand most medias on the market today. Adding medias also helps to mould the flowers into position. When they were dried I also added onto the edges and centres some Faber Castell Glass Bead Gel. This just makes the flowers pop even more.
Below are the flowers used for this project: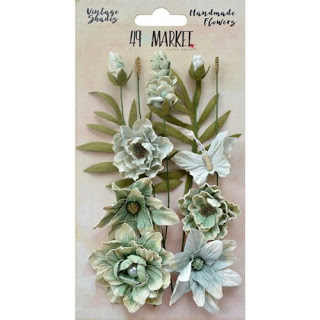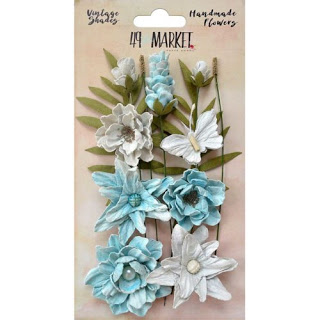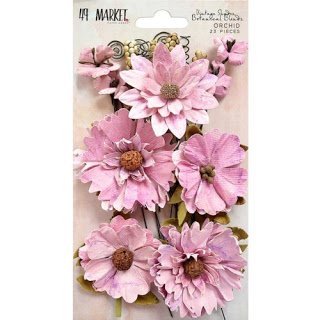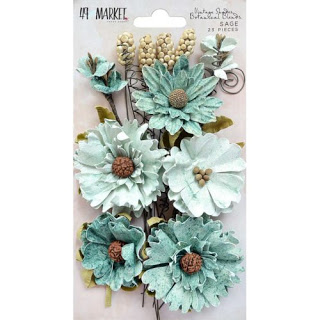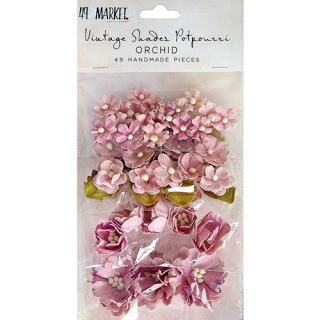 I have a few close-ups of the flower clusters for you below.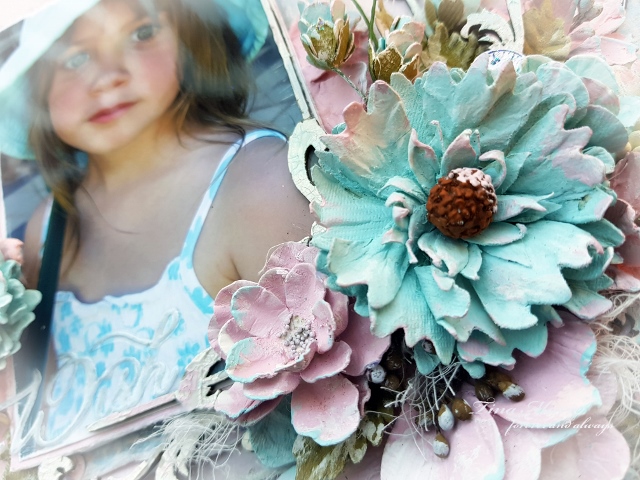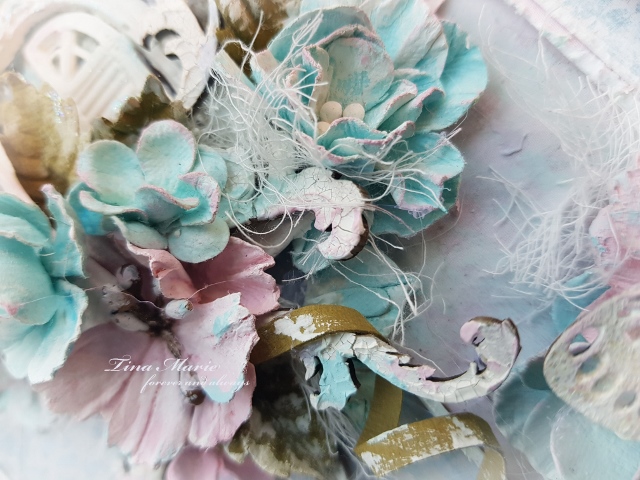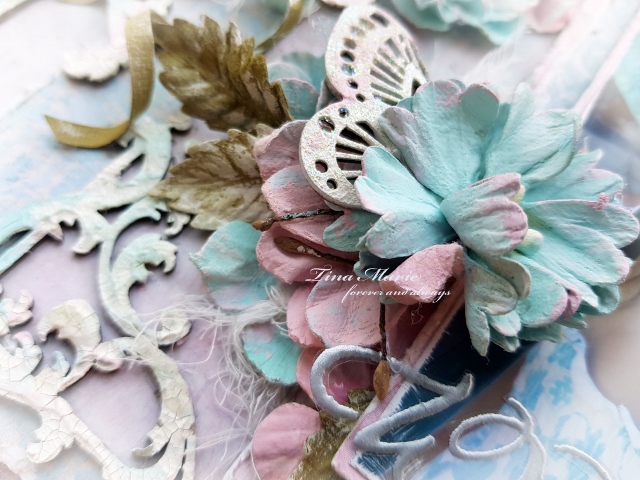 Above you can see the gorgeous Flutterbies #3. This flutterbie was torn in half and added to my flower clusters.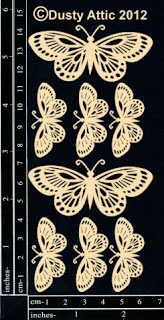 Flutterbies #3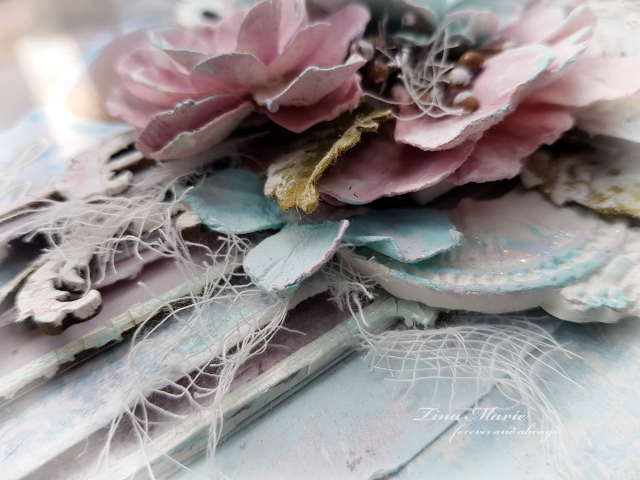 I also added in some gorgeous cheesecloth. This always soften a layout and helps with breaking up colours.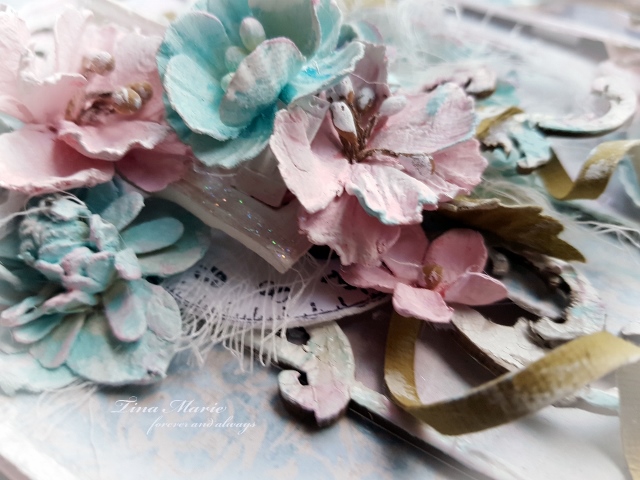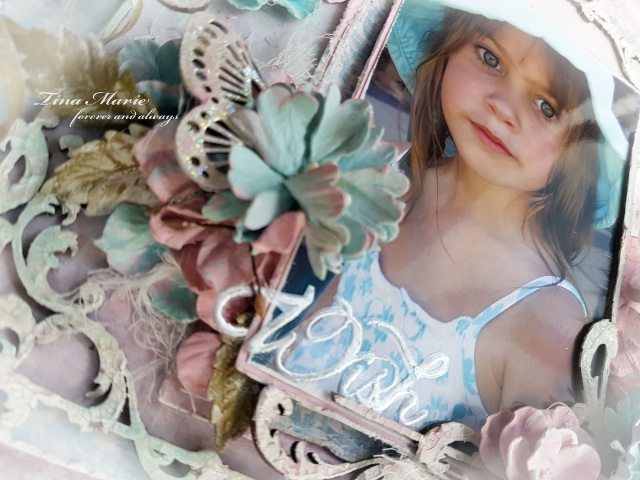 Well that is all from me today. I do hope you enjoyed seeing my June Play project for Art Playground. You still have time to enter a project using the moodboard above. Would love to see you enter your projects and give it a go!
Until next time happy crafting.
Tina xo