Welcome back friends.
I'm back to share another project with you! This time around I have created with reds and which better collection to used other than the gorgeous Cottage Life.
This is "Apple of my eye"…..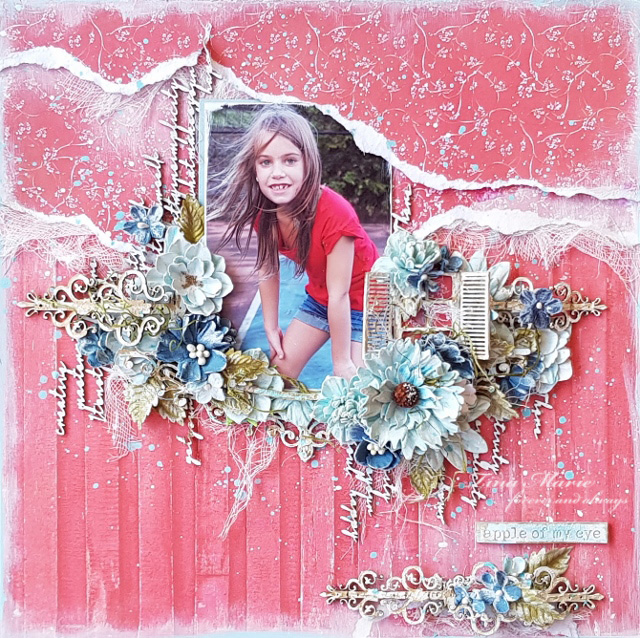 I drew inspiration this month from the gorgeous Dusty Attic moodboard challenge.
I absolutely love the colours in this but have to admit that I really do struggle using red. But I gave it a go by breaking up the red with a lot of new release Dusty Attic chipboards and blue shades of Botanicals from 49andMarket.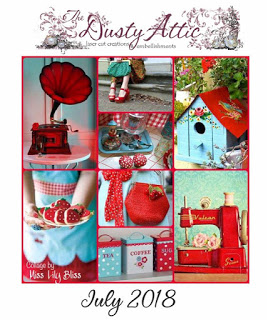 As I mentioned I have used papers from the Cottage Life collection. I have always loved these papers but had never really ever just used a red as a background. The colours of the moodboard is red red red with a splash of blues and greens. So with this I went ahead layered my papers Rooster Row and Watering the garden. The torn pieces of Watering the garden were laid over Rooster Row and adhered. I tucked in a portrait photo of my youngest girl from a time when she used to love skateboarding on our tennis court. The moment I captured this favourite I knew it was always going to be a favourite memory. And just looking at it reminds me of the fun she would have.
I used some acrylic paints to highlight the outline and and areas of my layout. I also did a little splattering of diluted Oceania Blue to break up the red!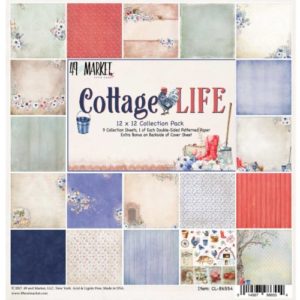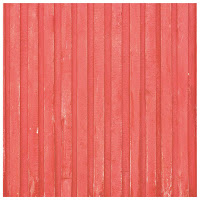 Rooster Row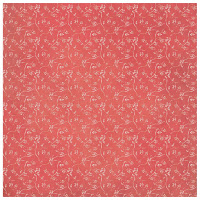 Watering the garden
To help coordinate my layout I added in lots of new release Dusty Attic chipboards. These were dressed with Crackle texture paints, inks and acrylic paints.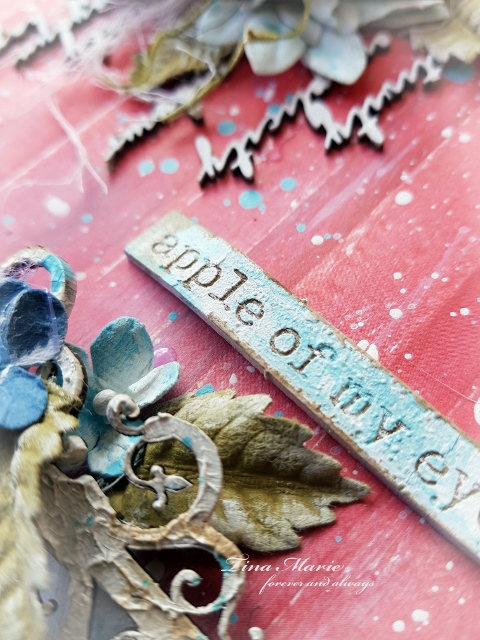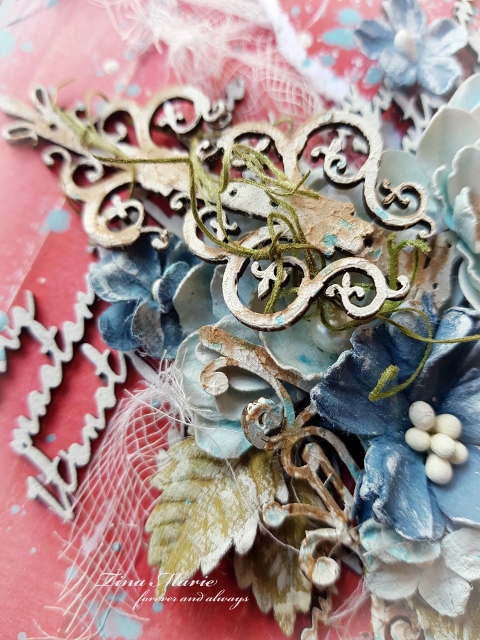 I was lucky enought to receive a new package of goodies from the Dusty Attic this week. And I have to say Miss Jennifer has outdone herself. So I have used a lot but who wouldn't….. they are just divine. I firstly used the Decorative Hinges #3 combined with the oh so yummy chipboard script.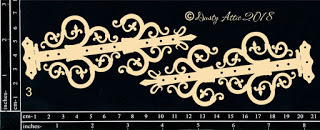 Decorative Hinges #3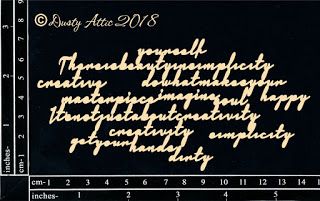 I used two packs of the script and cut them up and run them vertically down the page.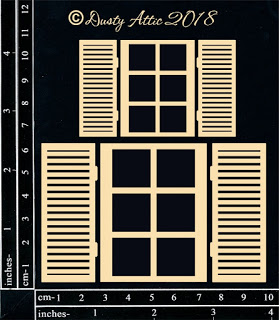 Windows and Shutters #2
And below you can see how I have used the Windows and shutters. These are just too cute.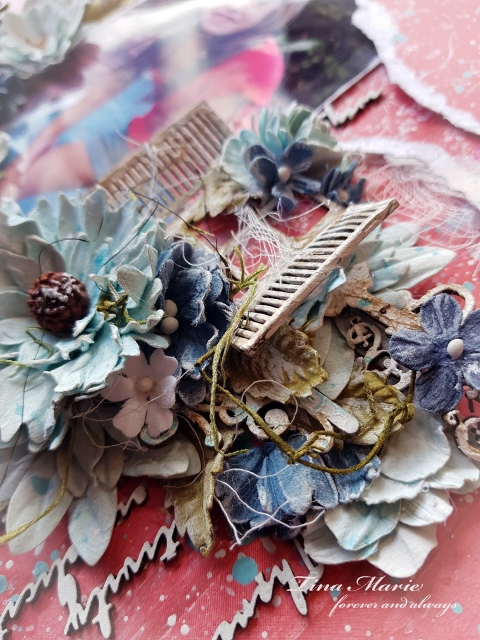 And to further embellish this project I have used lots of 49andMarket flowers. The Botanical Potourri's have been a big favourite of mine. And the Marina colour I loooooove !! I also used some of the leaves from this pack to add in a little of the green found in the moodboard.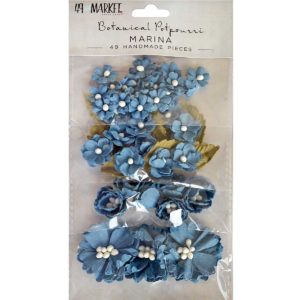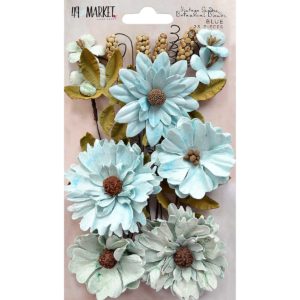 I have added in some of the larger Botanical Blends in Blue. Some have been cut in half to go further. And of course some of the older style Vintage Shades to give my project a boost of blue.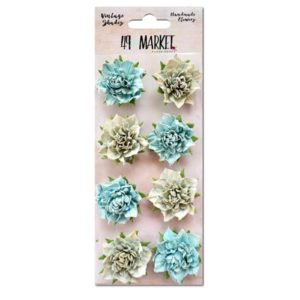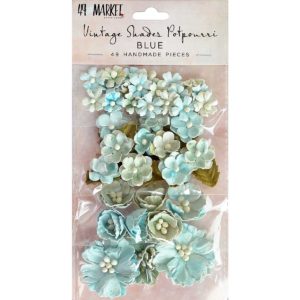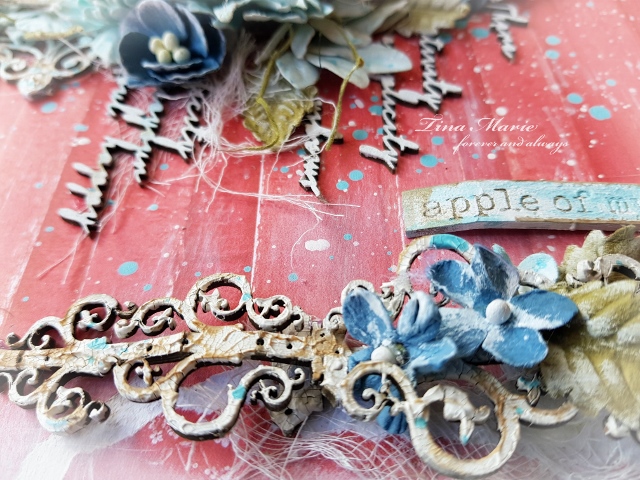 I have also popped in some distressed sections of white cheesecloth and vine strands from my fibre collection.

Iron Garnish #6
And below you can see the Iron Garnish I have used to support my photo and hinges. This is an all time favourite chipboard piece. I will be using this one until the cows come home so to speak.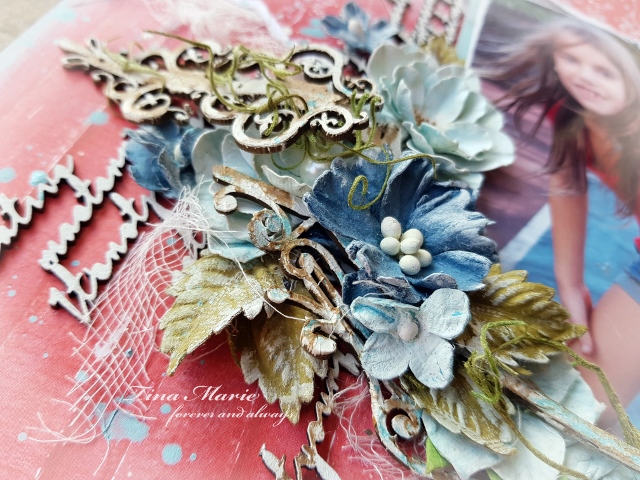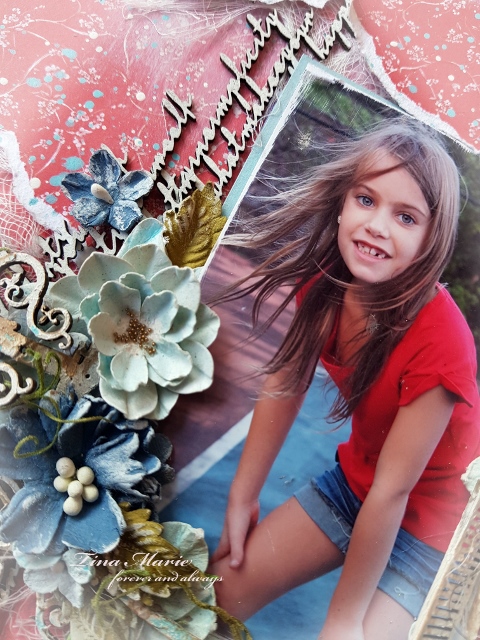 Well that is all from me today. I do hope you enjoyed my project and maybe even be inspired to use red in your next creation. Until then take care and I hope you get time to do some creating of your own.
Hugs x