A very big hello to you and welcome! Today I have a Moodboard Creation for Maja Design for 2018.
So with all my Maja goodies in hand I printed off the current Moodboard for Maja Design and cleaned my craft area ready to create. I have copied the moodboard for you below. It is amazing !!
Love everything about it. Have a look see for yourself.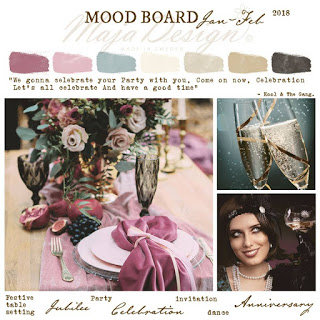 And my project titled
"You & Me"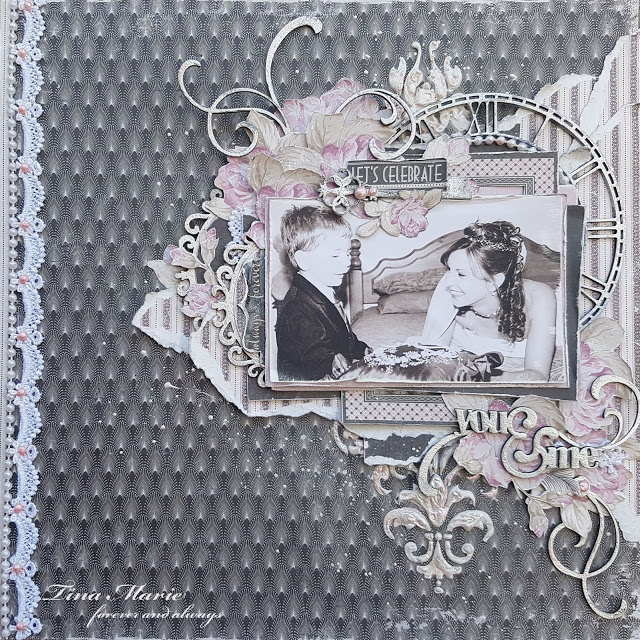 I have used Maja Designs newest and very stunning collection Celebration to create with. Below are the papers which I have used to do so: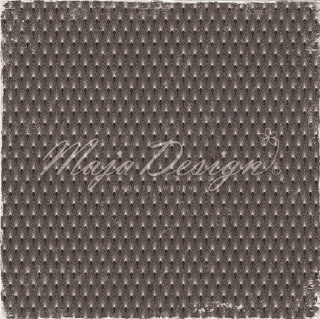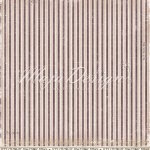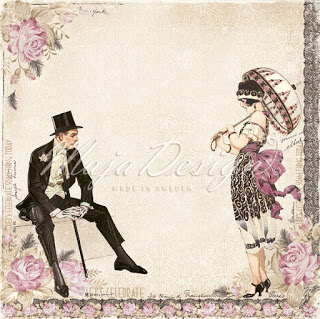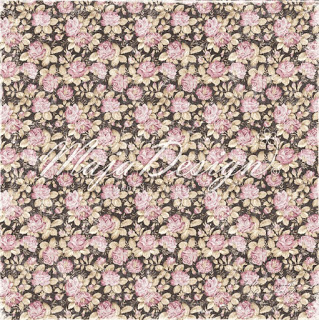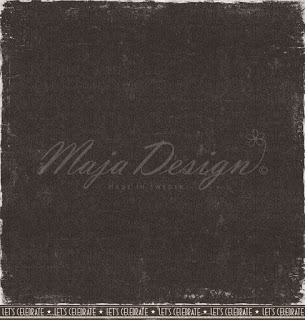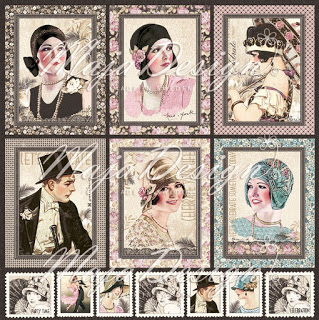 For my project I decided to do some stencilling using the Dusty Attic Damask Stencil. Through this stencil I added the Shimmerz Paste-eez. I used The "Cream" Team colour firstly heat set it and then applied the Salt of the Earth Paste-eez over the top to dull the original colour down. I found that heat setting the Paste-eez caused it to bubble and create an effective dimension about it. Over the top of this I then added some First Blush Inklingz, these are sensationally creamy and oh I love them. I was very generous with the amount that I used that I almost used the whole container! The colour of this is just stunning and matched my Maja Design papers perfectly.
And of course for my project I added in lots of yummy Dusty Attic
yumminess to my project. All of these pieces listed below were dressed in Inklingz to create creamy gorgeousness to them.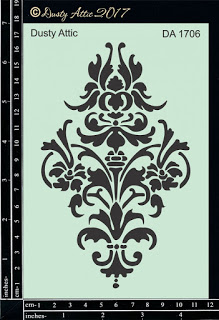 Damask Stencil DA1706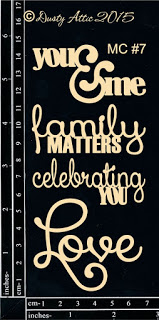 Mini Captions #7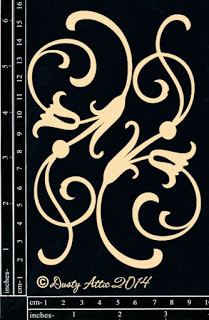 Small Scroll #2 2 pack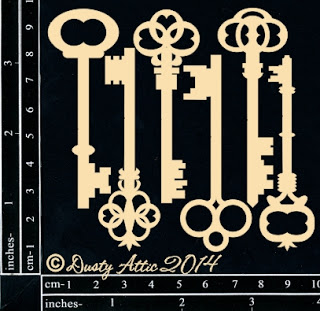 Vintage Keys DA0932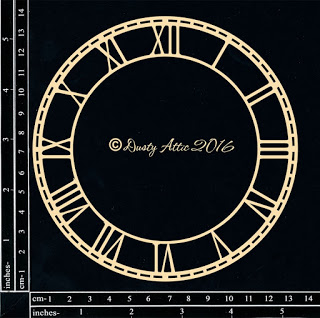 Skeleton Clock Face DA1689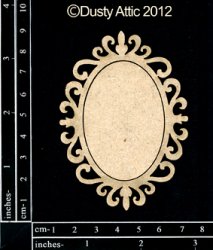 ATC Frame #3 DA0675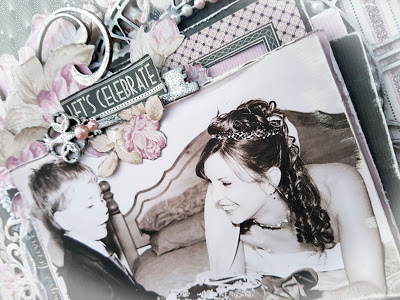 You can see below the effect of the Paste-eez when it is heat set. Soooo awesome!
Above and below you can see the Dusty Attic Chipboards which have been dressed with some Inklingz in the colour of Twinkle Twinkle. Another soft creamy colour to add to my keep forever checklist. This would go perfectly with mostly any shabby chic layout.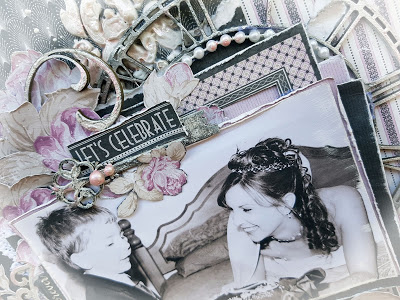 And a few more closeups for you. Here you can see the frames that I have cut out from Maja's Celebration collection to make a matting for my photo. The photo was sanded and distressed to give that aged feel to it.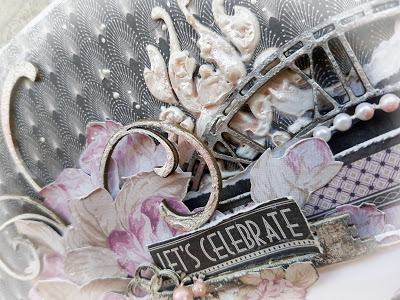 You can see here the layers of papers I used with The Dusty Attic Vintage Key and Skeleton Clockface.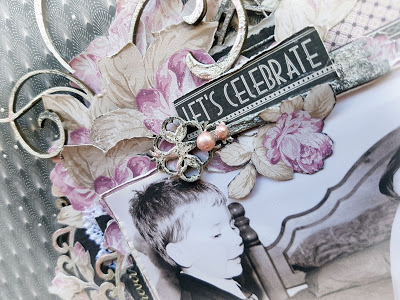 Here you can see the Dusty Attic Pearls that I have added to the Vintage Key. These pearls were highlighted using Inklingz First Blush. It creates such a smooth creaminess to anything you add it to. I also used this on my chipboards layering it up a couple of times to build the colours.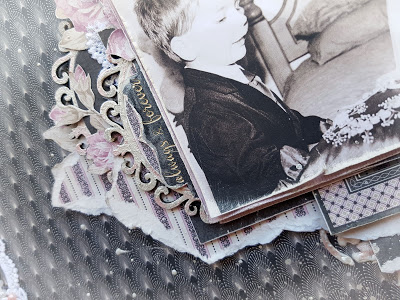 Here you can see the ATC frame which I cut in half and layered above each other. Remaining Maja papers were cut to sit in the middle of the frames. I also added in some fussy cut florals to help give dimension to my project.
Well that is all from me for today, but be sure to remember that when you make a purchase over at the Shimmerz Shop, if you mention "Tina" in the comments section during check out you will receive a free mini product with your order!
Until next time happy creating !!
Hugs Tina x