Hello and welcome back today. Tina O with you to share one of my projects on my desk at present. I have created something beachy and which better collection to use than the newest Captured Adventures.
"Wild and free"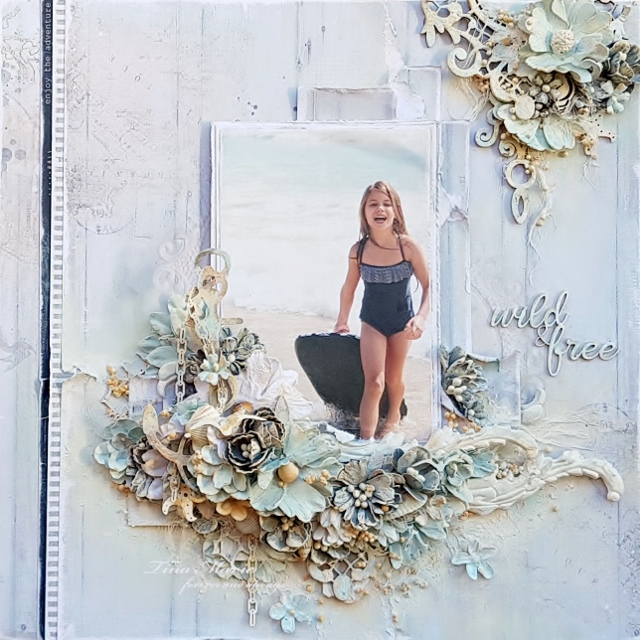 I have used the title "Wild and Free" from the Laser Cut Archival Boards of the same name. And to keep with the theme of this layout I have used a photo of our youngest who I think is probably the wildest out of all of my three children. I think there is one in every family isn't there?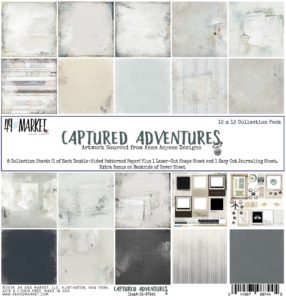 The base of my layout was done with lots of layering of Vagary. I have actually used 3 sheets of it ! It is such a gorgeous piece. The barcode trims I have also added to the side of my layout.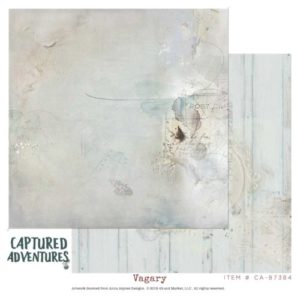 And Far Away Land was only used for a little of matting for my photo and also the barcode strip at the base. I allowed the wording "enoy the adventure" to show at the top left of the layout.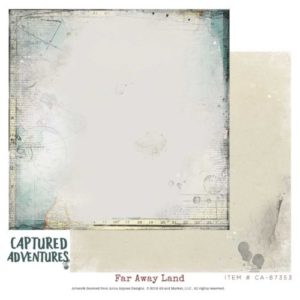 Some closeups for you….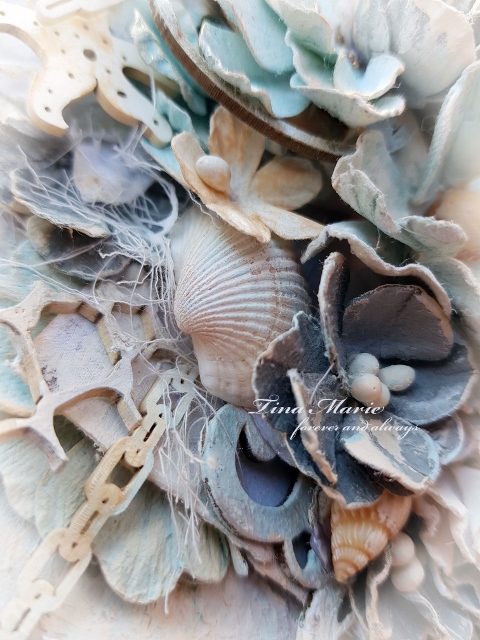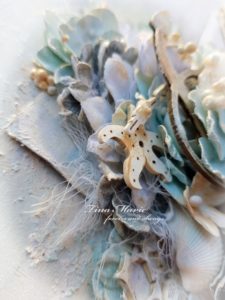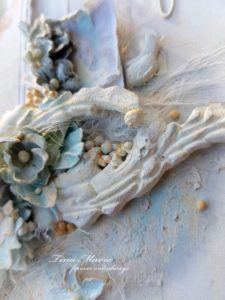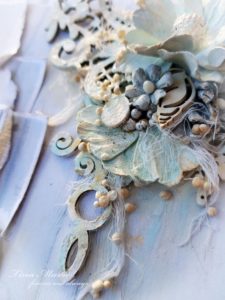 My layout went from being very simple to hugely dimensional overnight. I had the below flowers sitting on my table and I just couldn't resist using a lot of them. Some of them were changed up by brushing a little paint over the top of them. I have also added in Archival Boards as you can see above. As I said before I used the title "Wild and free" and I also used a pack of the Archival Boards from the "Escape" Archival Boards collection.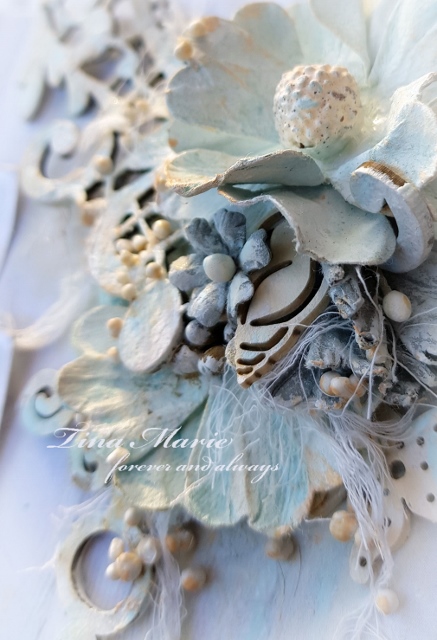 I have also added in some more Dusty Attic chipboards, Resin Moulds and Art Stones to help compliment my layout.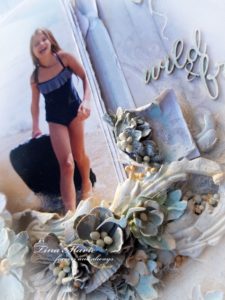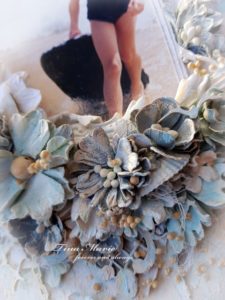 Well that is all from me today. I hope you enjoyed your visit here and I hope to see you back here again very soon.
Take care and happy crafting …..
Tina x