A warm welcome to you today.
"My Memories" is a new 49andMarket project created with the Captured Adventures Collection.
My project today is a little Vintage and maybe just a little grunge. It must be that most of my week has been creating pretty so my mind has probably wondered off. But this is exactly where I started out 10 years ago creating vintage style and really I totally love it !! I hope you do too. In my mind Vintage does not need to be done with an older style photo from the 20's or 30's. To do this I always change up my photo to a sepia or black and white. And this is where I start. Today's project was created with Captured Adventures. This has to be a favourite of mine. And why not it really is the most versatile collection around.
Far Away Land
Eclectic Pieces
I backed Electic pieces to a trimmed down piece of Faraway Land and did a lot of distressing of my papers. I also inked the edges with Walnut Stain Distress Ink to start. I used the striped trim of Faraway Land to help my edges pop a little in three different sections of the project where the papers have torn a little more than others.
Dandelion Paradise
I have also used some elements from Dandelion Paradise to help embellish my layout a little more. The pieces from this pack are absolutely perfect for that vintage touch.
I have also used lots and lots of Dusty Attic chipboards to help dress my layout with the Vintage theme. I chose to use Distress Inks in Black Soot and Walnut Stain to achieve the colours on some of the chipboards. The smaller frames were just primed with gesso.
And as you can see I have used lots of gorgeous Botanicals to embellish my layout and also some foliage from the packs and some leftovers I had sitting on my desk from other packs used this week.
And some more close-ups of the clusters made with layers of chipboards, flowers and foliage.
Above you can See I have used some of the Stargazer blooms in Lemon. These really are a stunning colour to help compliment my layout.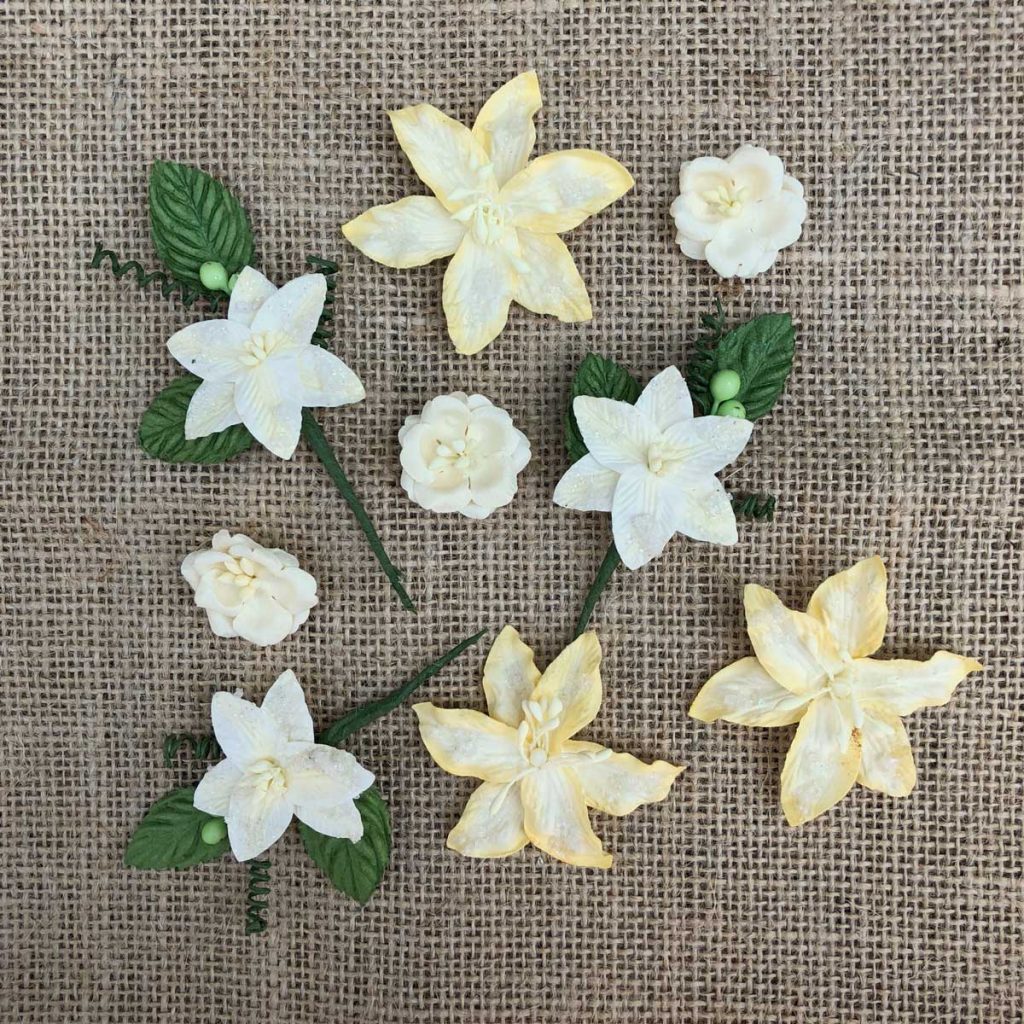 That is all from me today. I do hope you enjoyed my vintage project. Until next time take care and happy scrapping.
Tina x