Hello and welcome to the Dusty blog today. I am glad you can join me here to see my latest layout created for the Dusty Attic using this month's gorgeous moodboard. To be quite honest when I first looked at it I was a little stumped and then during the week I was cleaning out some papers and come across an older collection of my 49andMarket papers. The penny then dropped …… and this is what I came up with.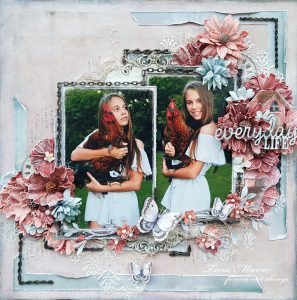 Remember you still have plenty of time to create a little something to add to the challenge site to be in the running to win some fabulous Dusty Attic.  All the details of how to enter can be found here.
To start off my project I built up a background using a combination of papers from the Heirloom Botanicals collection. My background was then primed and I added in some texture with moulding paste using Dusty Attics beautiful Damask stencil.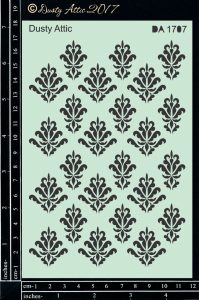 This was then heat set and I then went on to colour the texture with Distress Inks and acrylic paints.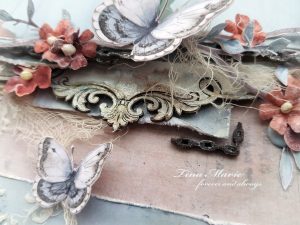 My next piece of Dusty Attic goodies to use was the new Chain Rectangles . I created more texture on these using some Dusty Attic Rusting Powder. Once the colour of the rust powder had changed and dried I then added in more colour using acrylic paints to give the textures some definition. The pieces were cut up to add around my background and photos to help frame and bring the attention to the photos.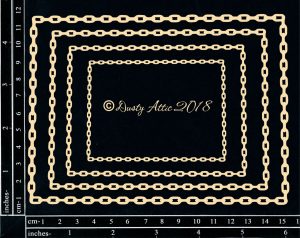 It is a little difficult to see but below is the chain cut up and framing the photos. The add texture on these produced by the rusting powder is really cool.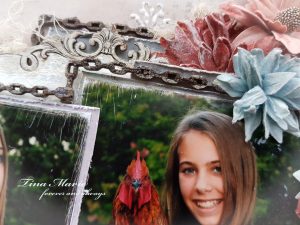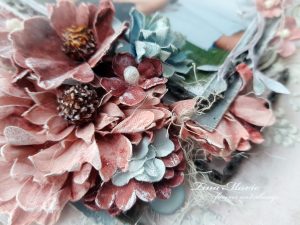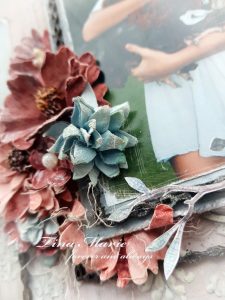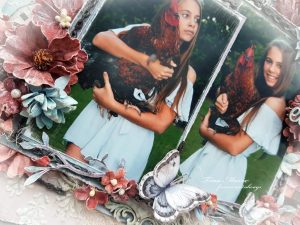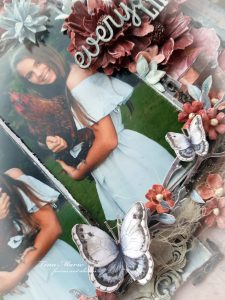 I was nearly finished my layout when I decided to  pop in some more Dusty Attic. This time a Decorative Frame. I love this new release piece. It is just stunning with the adding engraved elements to the pieces. Of course you need to be quite careful when colouring as to not colour it too heavily as you will cover these engraved highlights. It is always a good idea to add colours gradually. I have coloured mine here simply with white gesso. I gave it three coats and then ensured it was dry and added in colour using Distress Inks with a craft nib. I wanted the colour to stand out a little more so I then went on to add some Dusty Crackle Varnish. This was added in using my finger to dab it on and it was left to dry and crackle.
You can see below the effect that it makes to the Decorative Frame #4. I only had to use one of these but cutting it in half. Cutting the chipboards is always a good alternative to make them go further.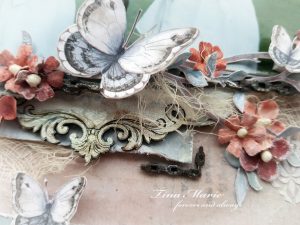 I added in lots of ephemera cut from the remaining 49andMarket papers and finished up by adding in flowers and topped it all off with the Dusty Attic chipboard title from the Mini Captions pack #3. "Everyday life". I cut the "Our" off to change the title to suit my page a little better.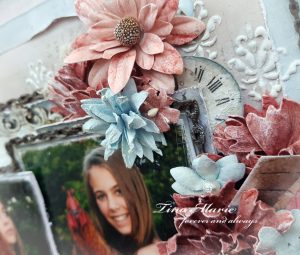 And there you have it. My take on this months moodboard. I hope you have enjoyed my post today.