A very warm welcome friends. I'm back again with you today with my last Papericious post before Christmas. As the year is winding down my workload has seemed to have doubled. But my love for what I do is still the same as when I started out 11 years ago. I still love to share all that I learn from my mistakes and the challenges I sometimes face. So today I would love to share with you my friends a layout, not a Christmas layout, but a beach layout!!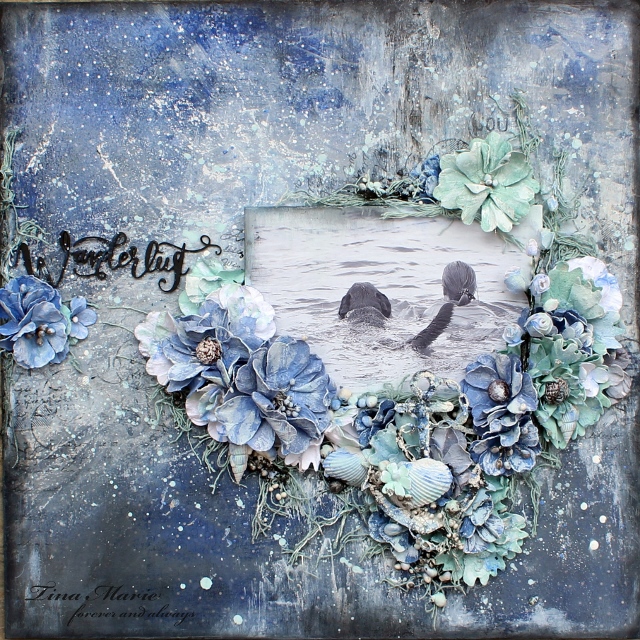 This is the time of the year here in Australia that finds our family at the beach more than ever. And this is one of those photos from years gone past. I absolutely adore this photo of my youngest and our furfriend Raphael. He loves the beach and water (typical labrador), but more than those two things he loves to keep our daughter Cydne safe, especially in the water. He will guide her and sometimes grab her arm and very gently pull her back to the waters edge. It is a beautiful thing to see and he has done this since he was very little. It must be a labrador instinctual thing to do. This is what I see when I look at this photo, a protector and a dear friend not matter what!
So when I printed this photo off, the colours for me were not what I was looking for, but the memory behind it definitely was. So I decided to change my photo to a black and white, and dim out the water a little to leave the focus of the two of them swimming out to sea.
My next step was choosing a paper. And for this layout I decided to go with the new release
Jack and Jill collection that you see below.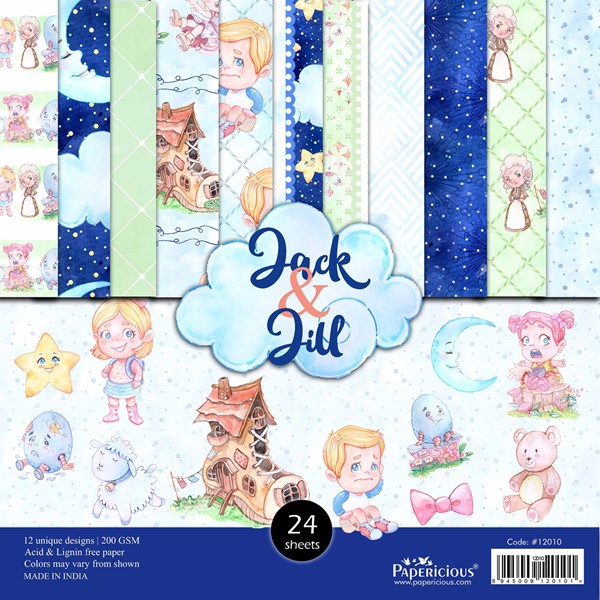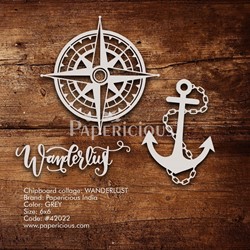 I also included some of the beautiful Wanderlust Collage Chippis.
Once I came across the blue piece in the Jack and Jill collection I just knew that it would become a beach project combined with the Wanderlust Chippis. A great combination to start with. I did a lot of background mixed media work on the paper using clear gesso and Papericious Chalk Paint in Natural White. I have also used Distress Inks ombined with the Natural White chalk paint to colour my flowers. Adding a drop of the ink into the Natural white instantly gave me the colours I was looking for. Perfect for changing up the flowers from 49andMarket that I have used here.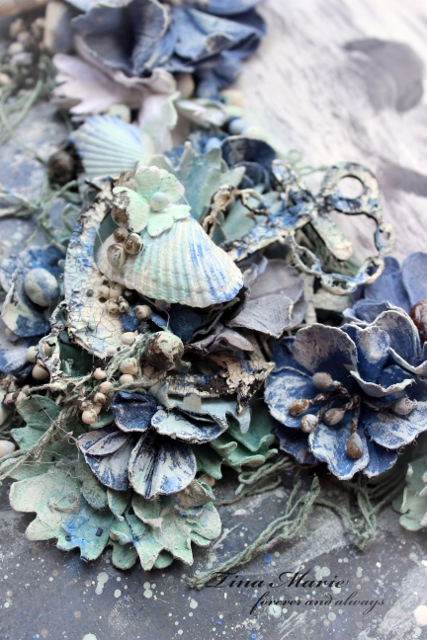 I also coloured some netting that I had in my collection. This was where I started layering and embellishing my layout. I used a 4 x 6 landscape photo, sanded the edges and also gave the edges some colour using the mixed colours and then mounted it on 3D foam tape to give my layout more dimension.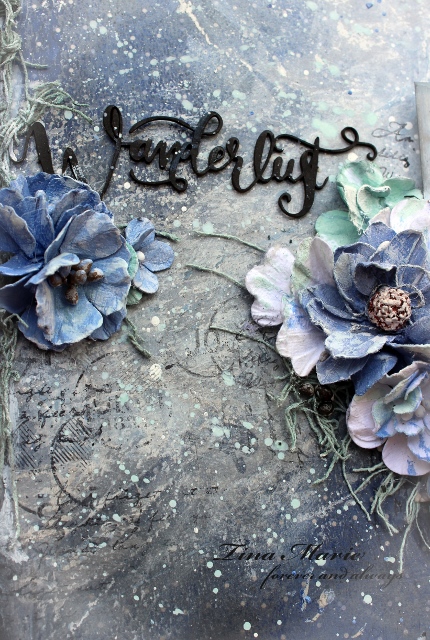 The font for the Wanderlust title from the Chippi Collage set is just stunning. I love it!! This was simply inked in Black Soot Distress Ink. In the photo above you can see the random stamping that I did also.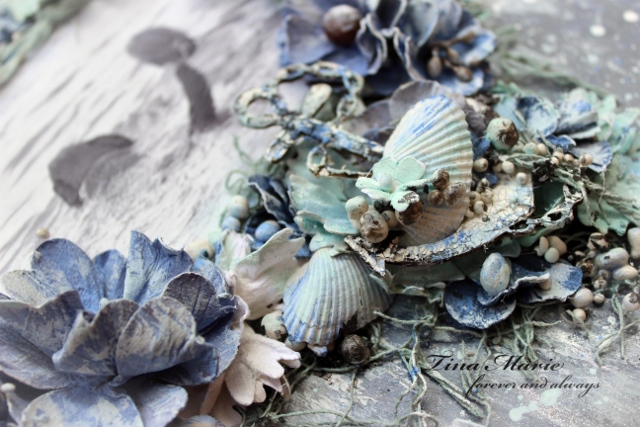 Here you can see my Anchor from the Wanderlust Collage Chippis Set. It was firstly crackled in white paste and allowed to dry. I inked the edges of it with Black Soot Distress Ink and then coloured it with my paint colour mixes. I popped in some shells and art stones too. These were again all coloured.
Vintage Shades Botanical Blends Sage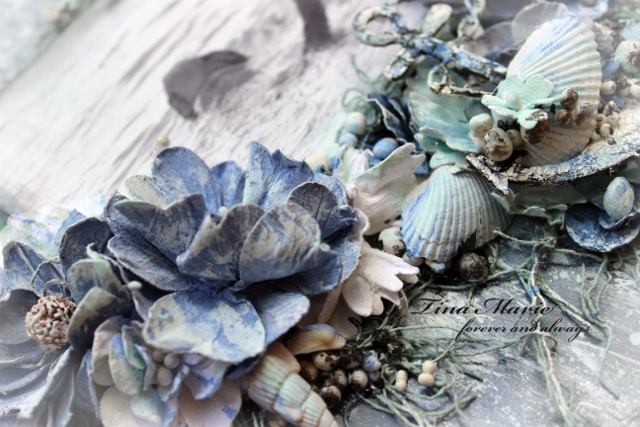 Well that is all from me today. I hope you enjoyed your visit!
Teen x