Events Search and Views Navigation
March 2019
May 2019
June 2019
July 2019
November 2019
December 2019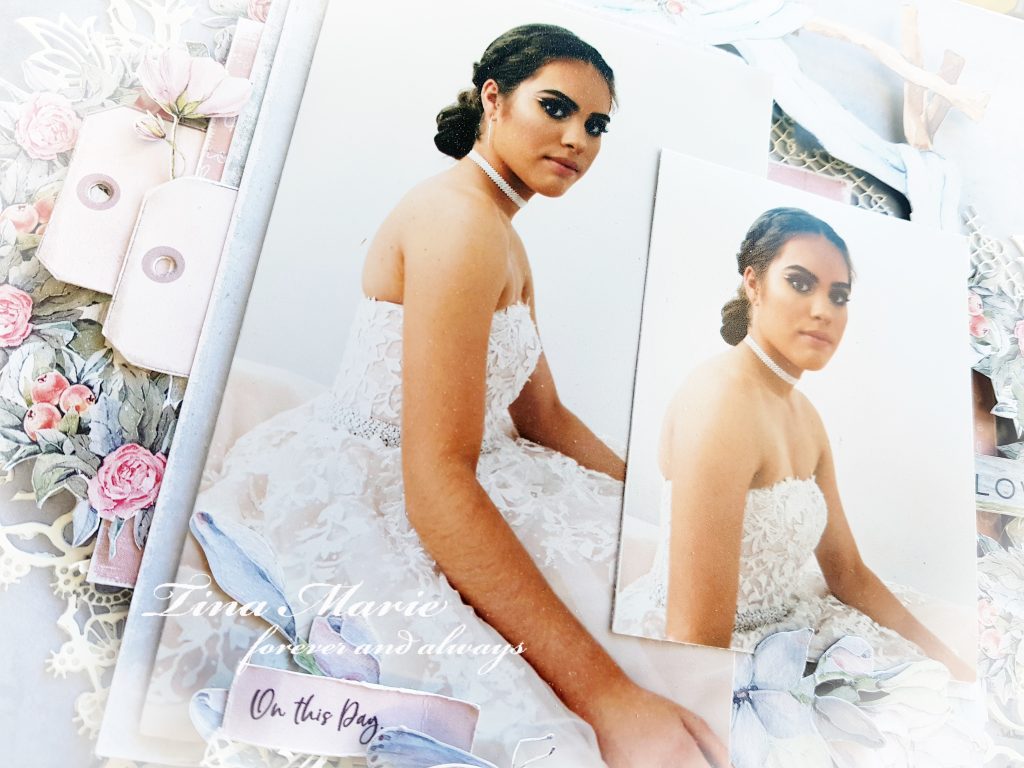 "Love you forever" by Tina Ollett
Tina's project for the upcoming Workshop Wonders is titled "Love you forever". This clean and simple 12 x 12
scrapbooking layout focuses around two differing sized portrait photos which would suit wedding or formal photos. You will be
creating with gorgeous 49 and Market papers and awesome laser cuts from the 'Sweet Reflections' and 'Wedded Bliss' collection.
The predominant colours of this collection are purple's and blues with a subtle hint of apricot.
For this class Tina will be demonstrating simple techniques she uses to create with Laser Cut images.
Requirements for "Love you forever" with Tina Ollett
* 1 x portrait photo printed in 4 x 6 inch with a border
* 1 x portrait photo printed in 2 x 3 inch sizing or similar.
Standard Scrapbooking Tool Kit
Please ensure your kit includes:
* Trimmer
* Craft knife with a new blade
* Fine scissors (for cutting images)
* Clear drying glue. Helmar professional is the best for this project.
* Sanding Block or file
* Distressing tool
* Dimensional Magic or similar
* Archival Ink – Watering Can. (if you do not have this please do not worry as Tina will have hers to use)
* A favourite script stamp or similar.
* Pencil
* Ruler
* Eraser
Find out more »
+ Export Events