Scrapbook, Papercraft and Art Expo Brisbane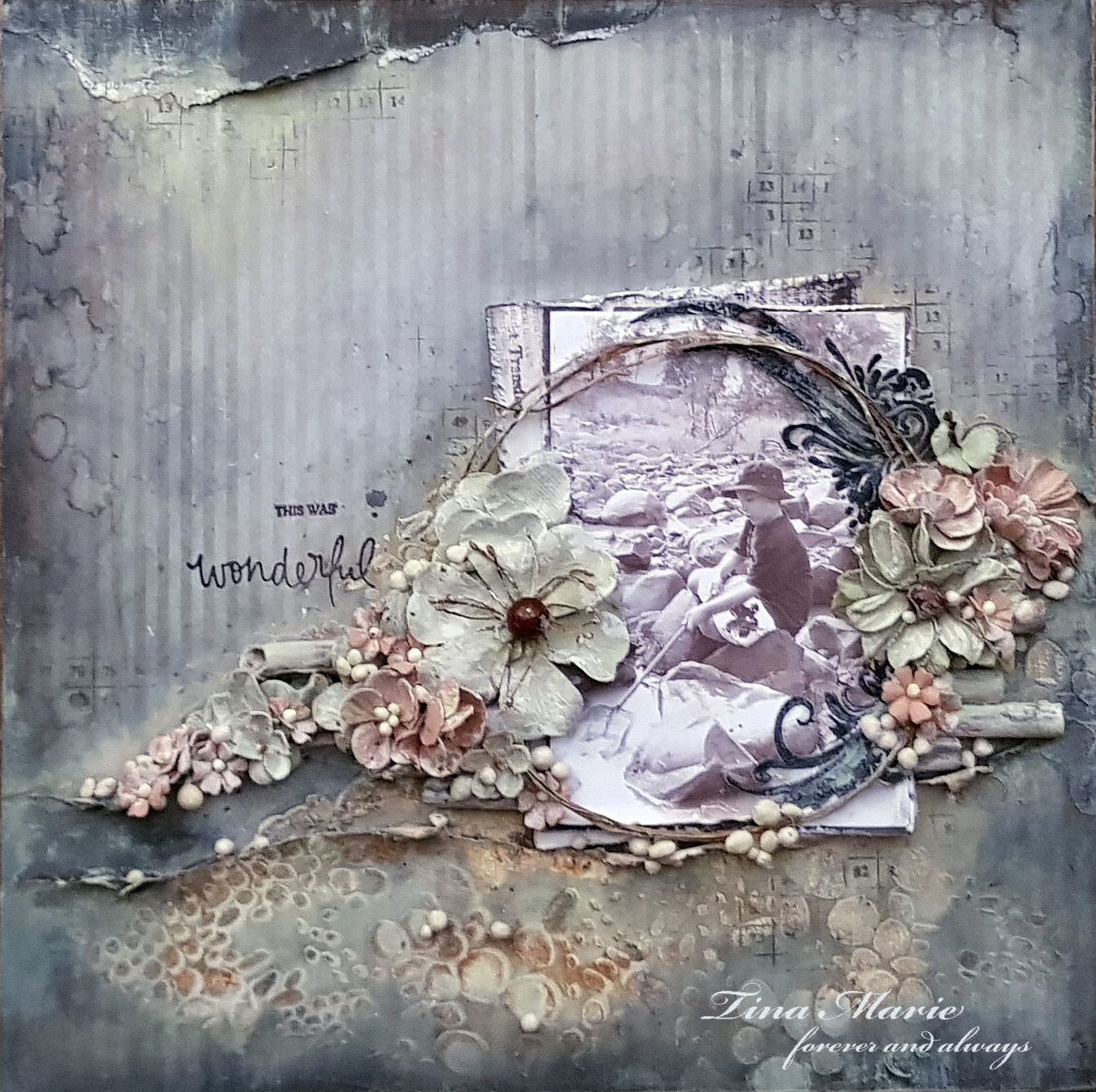 This was Wonderful with Tina Ollett
Skill Level: Intermediate
You will need to know basic scrapbooking skills and basic mixed media skills. Learn how to improve your skills to turn a photo into a beautiful memory. You will build your layout using papers and flowers from 49 and Market. Incorporated in this class is the use of stencils and mediums, including the use of rusting powders from Dusty Attic. Tina will demonstrate how to achieve an effective rust colour on your layouts and also how to blend colours with differing mediums. Perfect for those just starting out with mixed media or those who just want to play with layering of papers and embellishments.
Kit includes: Patterned papers, flowers and the use of stamps from 49 and Market. Dusty Attic stencil, chipboard and the use of mediums including gesso, texture pastes, rusting powder and acrylic paints.
What to bring: Basic tool kit, sponge brush, 3 x medium sized paintbrushes, Black Soot Distress Ink, Jet Black or Watering Can Archival Ink or similar, ink sponges/daubers, distressing tool, sanding block, palette knife, clear drying glue, splat mat, old pair of good scissors or Tim Holtz red handled scissors. Photograph Requirement: One 4 x 6 inch black and white portrait photo.
Cost: $60
Sponsored by: Arnold's Scrapbook & Craft Supplies