Tag: New Dehli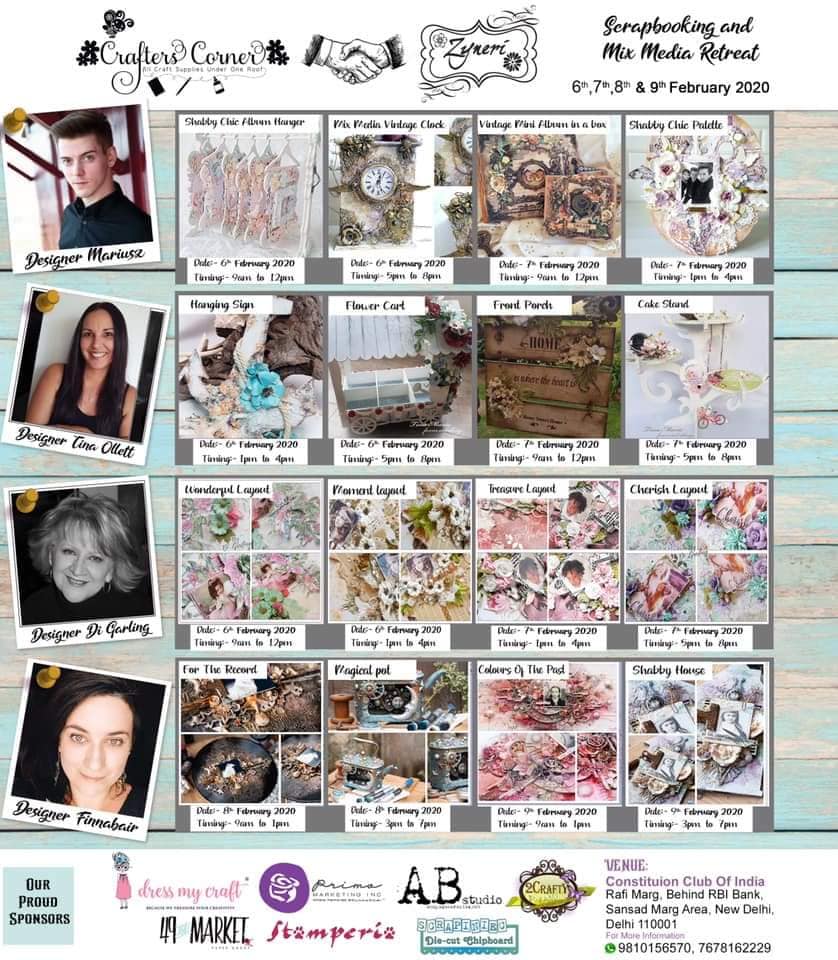 Zyneri hosts Mixed Media Retreat to India "Textured Treasures"
We invite All Crafters and Friends / Partners from around the world to join us on this tour of India and Dubai. The tour package is split in two sections. You can choose just India or just Dubai or both (discount applies). Discover Incredible India and Amazing Dubai with Like minded people who enjoy their craft.
Bringing a friend or hubby along and they are not interested in workshops – arrangements are made for sightseeing / shopping for those. We will be orgainsing a separate room for crafters to just enjoy their own crafts so we welcome all mixed media artists, scrapbookers, card makers, papercrafters, quilters, knitters, painters, artists to relax and enjoy a cultural experience with like minded people. Bring a friend / hubby or make new friends
The tour package includes 15 nights accomodation, food, transfers and sightseeing.
Deposit and Monthly Installments options available
Accomodation is Twin Share basis.
Prices are in Australian Dollars.
Read more