Romantic Moments 12 x 12 inch cover sheet by Margaret My Craftime.
12 x 12 inch (30.5 x 30.5cm) Scrapbooking paper. set with a paper weight value of 240g/m2, 1 sheet of ephemera for fussy cutting.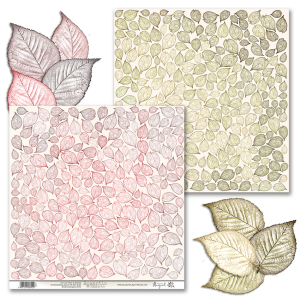 These exclusive uncoated papers come with a matte surface. FSC, Ecolabel, ISO 9706, ISO 9001, ISO 14001, EN71-3 and certified. They are free from acid and heavy metals. It is a perfect solution for works that will be stored for a long time – they will last for many years!